Part 6 – Meanwhile, back at the ranch
The Oklahoma perspective of five schools leaving the Lone Star Conference in 2010 has given insight into moving to both a well-established, historic conference (MIAA) and starting a conference from nothing (GAC).
Sometimes lost on the Oklahoma fans who follow these schools is that the Lone Star Conference didn't just go away. There were 11 schools that remained, a number that would soon drop to nine, that were in some ways happy to be where they were, but in other ways were recovering.
Stan Wagnon served as commissioner of the Lone Star Conference from 2006-2014 and said that with all that was going on in the college landscape throughout the country, the decision by the five Oklahoma schools that left was not a surprise.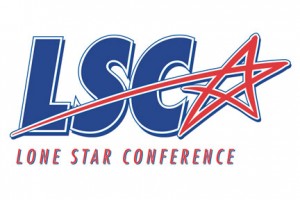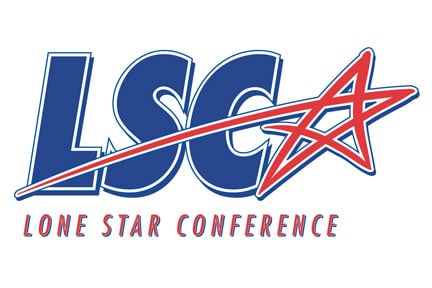 "We certainly had discussions and knew there were other talks going on," Wagnon said. "A lot of planning or plotting and stuff like that. We had a feel for it. There was a lot that kind of led us to that point. I think the mood in our league was probably no different in that era than what was happening in a lot of other conferences."
He recalled specifically a meeting with the conference presidents in 2009 in which he said he told them to be mindful of what was happening in the Big 12.
"What we're hearing out of Nebraska and Colorado and Missouri, a lot of the discontent and a lot of the ideas of the possible movement that might happen at their level could really impact things for us. And as it turned out that's exactly what happened.
"Not only did we have some of the same sentiment and discussions or disagreements or what have you that the Big 12 had that led to their changes, but specifically the changes and the domino effect of, for example of Colorado going to the Pac 10 and you go on down the line, created opportunities for Southland Conference schools that moved on.
"Eventually, after the Oklahoma schools had gone, that's what led to the opportunities for Abilene Christian and Incarnate Word to move on. So really in more ways than one, what transpired in the Big 12 was very similar and impacted what happened in the Lone Star."
Wagnon also said he was aware of informal meetings among the Oklahoma schools for some time about trying to find a better fit conference-wise than what they had at the moment.
"Throughout the entire 2000-2010 decade, I think there were, maybe not at the conference table, but conversations around the water cooler or at secret meetings or outside conference business about what they could do differently. I don't think any of that, from my perspective, was mean-spirited. It's just that the fact of the matter was there were other options.
"They came from a situation in the OIC, where they could sustain themselves with only Oklahoma schools. And they were right next door to Arkansas, with schools that had a similar setup back in the day, as well. So I think it was really just, 'Can we find something that's a little bit better fit?'"
The prosperity being seen on the field didn't seem to help the growing frustration.
"From my perspective, some of that was exacerbated by the difference in funding and facilities and really success in football. The Texas schools in the Lone Star were enjoying a period of really blossoming their football programs. For some of those it was getting back to strength and for others it was achieving new strengths. The Oklahoma schools suffered the brunt of that for a run there and I think it just made everyone think that they might do something different there.
"I'm always quick to point out that it hadn't always been that way. UCO dominated the league for a run. Northeastern had its time and Southeastern did as well. It wasn't always that the Texas school were dominant, but certainly right before the change that was one of things that kept the foot on the gas pedal."
The loss of five schools, nearly one third of the membership pretty much all at once took a toll, even on a conference that had seen changes over the course of nearly 80 years at that point.
One of the things that had just seemed to fall into place for the LSC was the inclusion of Incarnate Word. The university from San Antonio brought the membership to 16, an even number. This would help in scheduling in many places, not the least of which was basketball.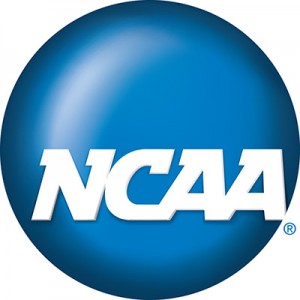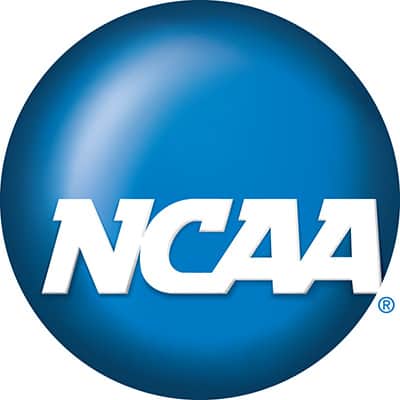 "With Texas Woman's being a single gender program, you need to have an even number of schools to try to mitigate that hole in the men's basketball schedule. We did the best we could. TWU was great to work with and the members always tried to overcome that, but getting to an even number allowed the mathematics to help you from a scheduling standpoint."
That was suddenly gone. But there was more, with the domino effect Wagnon spoke of earlier.
"What we really didn't see coming was, when the five Oklahoma schools decided to go, I think we felt that now we have an opportunity with a nucleus of Texas schools and Cameron and Eastern New Mexico (and both of those schools are right on the border and have a natural connection to the state of Texas) so we felt like there was a great fit and great opportunity.
"What we didn't see was that Abilene Christian and Incarnate Word would be presented the opportunity to join the Southland Conference and that they would be ready and willing to tackle that opportunity."
UIW had been in the league for only three years when it departed in 2013. ACU had two stents in the Lone Star Conference, with its second time in the league being a forty-year run from 1973-2013.
Wagnon said at first the league looked to be able to capitalize on the roster as it was, but when it changed in 2013, it was challenging. However, there were still some positives to arise.
"That's what kind of blindsided us," Wagnon said. "We went from 11 to nine, whereas we were thinking this is a great opportunity to go from 11 to 12 and get one more school right there within the footprint and maybe solidify. There are a lot of great Division II schools we were eyeing at the time.
"But a lot of good things came out of it. Once we had the 11 schools, we were able to agree on some things to move the conference forward and try some new initiatives.
"We started that event at AT& Stadium (the Lone Star Football Festival), which has been just a great thing for the conference and able to move the basketball championship to the DFW area. So there's been a lot of good things that have come from it.
"I think there were some positives in getting a more close-knit or Texas-oriented membership and I think that by the same token the Great American Conference has benefited by having a streamlined membership between Oklahoma and Arkansas. And I think there were positives and gains on both sides."
So when the decision by the Oklahoma schools was made and announced, Wagnon said everyone around the table pretty much decided that, 'If you're going to go, let's just let you go.'
"In August of 2010, we had a meeting and agreed to terms for those schools to leave. From my perspective, it was mostly amicable.
"I felt like the five Oklahoma schools were good representatives of the conference that last year. And I feel like in many ways, the Texas schools and Oklahoma schools have been able to reconcile and get along even better being in two (or more) conferences than being in one."
The Lone Star Conference membership is growing again and will be back up to 11 in 2016 with the inclusion of Western New Mexico (coming from the Rocky Mountain Athletic Conference) and Texas-Permian Basin (coming from the Heartland Conference). Both schools fave football programs.
Oklahoma Panhandle, from the Heartland Conference, is also joining this fall as an affiliate school in football. That brings the number of football programs in the LSC back up to 10, an acceptable and even number.
"The Lone Star had a couple of lean years of trying to make it with nine members, but those days are short in numbers," Wagnon said. "They have new schools on the way. I really feel like the future is bright."
The domino effect, however, was not limited to just members of the Lone Star Conference at the time.
Five years ago, the defection of the five Oklahoma schools from the LSC was affecting decisions of schools that hadn't even reached or applied for Division II status yet.
[To be continued]
Part 1 – Realignment fever
Part 2 – Divisional differences
Part 3 – Starting a conference from scratch
Part 4 – Two-year transition
Part 5 – The "other" Oklahoma school
Part 7 – Ripple effect
Part 8 – The perspective of time