Part 8 – The perspective of time
The journeys for the five schools from Oklahoma that left the Lone Star Conference in 2010 are all far from over.
But reflection upon that time and upon where each institution is now was given with the perspective of the time passed and the experience gained.
Joe Muller, athletic director at UCO, again said the choice to go was not done lightly.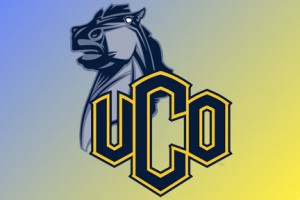 "You don't come to those decisions easily," Muller said. "I still have friends that are athletic directors and administrators in a lot of these Lone Star Conference schools. And you miss those daily and weekly interactions you have with those guys. It was a hard decision for us.
"But ultimately, you have to think about what is in the best interest of your school long term and we just felt that long term this would be the best decision for us. And we're happy where we are."
Last season, the Bronchos made a statement in the visible sport of football, a sport in which the MIAA has such a powerful presence nationally, winning eight league games and finishing third.
UCO also has earned the only national championship won by any of the five Oklahoma schools since the departure, winning the softball title in 2013.
Northeastern State, which also made the move from the LSC to the MIAA, was talked about by many as a school that might go with East Central, Southeastern and Southwestern to form the new league.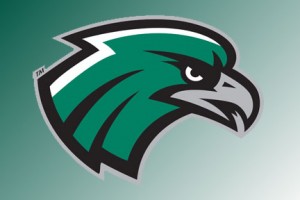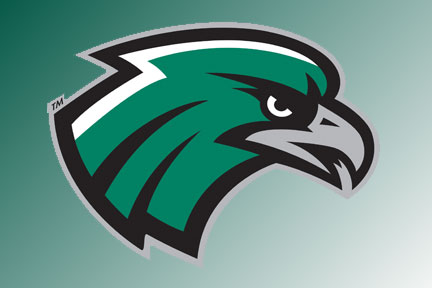 Tony Duckworth took the position of athletic director just after the decision to go to the MIAA. He talked about the school's rationale, but also said some within the department still had some questions at the outset.
"Based on what I've been able to glean here, the MIAA was the direction Northeastern State wanted to go based on the prestige of the MIAA, and you're talking about a league that has been in existence for more than 100 years now and NSU felt as though the institutional profiles matched very well with who we were. From missions to enrollment to a commitment to athletics, those were things that went into play.
"When I came in, I'm not so sure our coaches were sold on the MIAA. But if there was any silver lining to that independent status, it allowed us to compete against MIAA schools and against GAC schools.
"And the coaches, from when I came in to NSU in June when there was angst and apprehension about the move to the MIAA, by that point were sold on going to the MIAA because of the positive experiences that they had going to the MIAA institutions, in terms of locations, facilities, game mangement and more. They felt that this was the right move.
"We knew that we needed to raise the bar in resources as we went into this league. And our institution has done that over the past two or three years, in terms of the financial commitment made to budgets.
"I would certainly think there were conversations about both leagues. When we had that independent status, we were able to really come to a conclusion with a new president and a new AD, that the decision to go to the MIAA was without question the right decision for NSU."
The three schools that moved on to the GAC expressed similar sentiment that the decision to move on and start this new conference was the right one.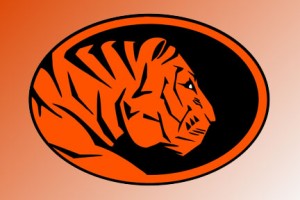 "I look back on it and think it's been a tremendous move for us as a university and for all of us in the conference," said Jeff Williams, ECU athletic director. "We enjoy what we do all the time.
"We enjoy being in a conference where ADs pick up the phone and talk to each other, not just to talk about a home and home series, but to talk to each other and pick each other's brains for advice. Our head coaches have relationships with each other that go beyond just the field.
"Yes, we know there is competition, and yes, we all want to win. But we all realize we in the same boat together and we're stronger as a unit of 12 schools than we are individually. And I think what that does is give us leverage in our own institutions and it gives us leverage as a group.
"Although we're only five years old, the GAC is making waves. You have to spend some time as a new conference before you get any credibility on the regional level, and we've done that. After five years, we're sending teams to the NCAA regional level and we're doing well.
"And I think our leader in Will Prewitt as commissioner was a phenomenal choice. He's done a great job pointing us in the right direction. He guides and gives us advice as to what to do as a group and it's paid off for us as a group. We're all enjoying a degree of success that we haven't seen in a long time in our athletics programs."
SWOSU athletic director, Todd Thurman, spoke of the conference championship won in various sports as a reflection of the fact that it was indeed the right move to make.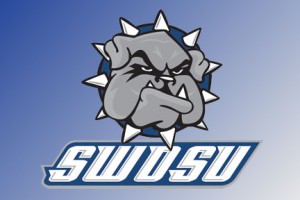 "Right now, the bottom line is that it's a major success for us," Thurman said. "We feel like every night, in no matter what sport, we can compete.
"We've already made our mark in the GAC. That had not happened before. I think that we believe that every night there's an opportunity. And now with the at-large bids and the opportunity to make it national tournaments, that makes it even greater."
The thoughts about the decision that may have been trepidatious have been dispelled with the success of the school and the league.
"At first, I think everybody was wondering what level this conference would get to, and now I think everybody believes in the conference and that it's something to be reckoned with.
"We could not be happier to be a part of something like this."
Keith Baxter, athletic director at Southeastern, said there were some outside the fold who questioned the decision to leave, pointing out the impact such a decision would make. But he also agreed with his colleagues that it was the right one.
"I feel good about where we are as far as a conference," Baxter said. "I think we're making strides. Commissioner Prewitt is doing a great job in providing leadership under the direction of the institutions' presidents.
"I think we're getting better. Are we where we need to be? No. We're always looking for ways to get better. Was it the right thing to do? I believe it was. Given the circmstances at the time and the decisions that had to be made, I believe it was the right thing to do.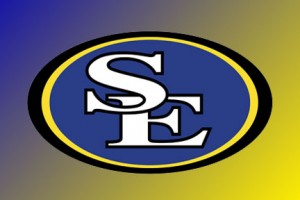 "If we would have stayed, how would it have unfolded? Nobody knows. But I applaud the presidents and the other administrators of the institutions involved for the perseverance and the leadership and dedication that they showed to each other, because we were taking some shots from people outside and criticism. 'Why do you do this and why did you do that?' and criticism for how it did affect those schools in the Northern Sun or the MIAA or the other schools in the Gulf South."
But he went on to talk about perspective and that the horizon of the landscape of the Division II is seen much better now, five years later.
"I think we're all still in the growing process and starting to see the widespread impact that the Great American Conference is having nationally. I think it's been positive for us and for the other institutions. We gaining credibility nationally.
"We have a ways to go, but I think everybody is fighting that fight to get there."
The Lone Star Conference has been rebuilding as well. The membership will be back up to 11 in 2016-2017, and 12 counting the affiliation of Oklahoma Panhandle in football, giving the league 10 football playing schools.
During this rebuilding phase, there were even discussions of a merger between the Lone Star and the Heartland conferences.
"We looked at a lot of opportunities and knocked on a lot of doors, but the timing wasn't right for us to expand going school by school," said Stan Wagnon, former LSC commissioner. "So one of the things we decided was to approach the Heartland Conference about the opportunity for all the Heartland schools to come in.
"We worked through a lot of models for how that would play out. And there were a lot of benefits. The Heartland has really done a good job to solidify their membership in the last 10 years. They've grown and become more stable.
"But their geography is more spread out than the Lone Star. They're driving right by Lone Star schools on their way to all their conference games. We were able to lay out on the map what it would look like to have a north division and a south division.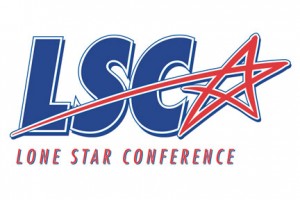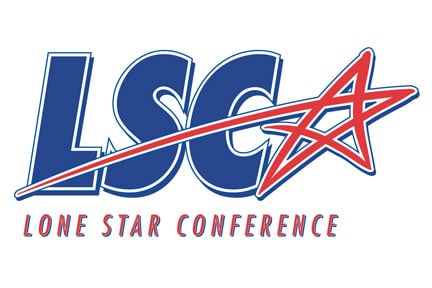 "There were a lot of benefits and I know a lot of conversations took off in the last year since I've been gone from the conference. But nothing came from that.
"Although I think there's been some progress made in the relationships of those schools, regardless of whether they ever merge."
Wagnon said as he has visited with administrators from schools south of the Red River that he doesn't believe there is bitterness now.
"Having dealt more recently with the Texas schools, I don't think there's any animosity from them toward the Oklahoma schools," Wagnon said. "I think they see where it has worked out.
"And I know from my personal conversations with some of the ADs that they are happy with where they are, but they also wish the Texas schools well, and know it's good for Division II if the Lone Star and the Great American can both be strong and work together."
It might be said at this point that 'All is well that ends well.' But as we continue to see in the landscape of college athletics, it doesn't look as if anything is ever really over.
It is interesting to think about what might be discussed regarding conference affiliation five years from now.
Part 1 – Realignment fever
Part 2 – Divisional differences
Part 3 – Starting a conference from scratch
Part 4 – Two-year transition
Part 5 – The "other" Oklahoma school
Part 6 – Meanwhile, back at the ranch
Part 7 – Ripple effect
* Multiple calls were made to the LSC office for information on this feature. No official word from the league office was given.