NWOSU Athletics
Eric Scott, Assistant Athletic Director for Communications
ALVA – Northwestern Oklahoma State University head volleyball coach Jeremy White has resigned take the same position at NCAA Div. I Southeastern Louisiana, Brad Franz, director of athletics, announced on Monday.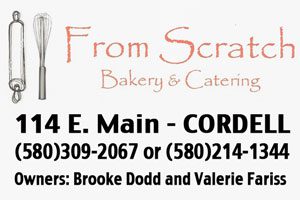 White accumulated a 38-25 record in his two seasons with Northwestern, leading the Lady Rangers to back-to-back Great American Conference appearances and a school record 20 wins in 2017. White led the Lady Rangers to an 8-1 start in 2018, the best start in program history.
"I am excited for Coach White to earn this opportunity to be a head coach at the Division I level," said Franz. "This is a rare opportunity that comes along and it is a career mover for Jeremy. I know that Coach White is a great volleyball coach but he is even a better person. He will be ultra-successful at SLU and they are very lucky to get him."
"We wish him and his family the best for the future and thank him for his excellent work at Northwestern."
Under the leadership of White, Jennifer Eubanks was a two-time All-GAC performer, Brooklynn Hesson was named the GAC Newcomer of the Year in 2017 and GAC Honorable Mention in 2018, while Hannah Williams, Kiauna Clark and Dani Dagley each received GAC Honorable Mention accolades.
Prior to his time at Northwestern, White was an assistant at McNeese State in Lake Charles, Louisiana, as well as six seasons coaching at the high school ranks in Louisiana.
"I want to say thank you to Northwestern for taking a chance on me and supporting our program through two of the most successful seasons in school history," said White. "Northwestern is a first class institution and its administration, both academic and athletic, are some of the best people in the GAC. I'm extremely proud of what we've been able to build here at Northwestern and I know the student-athletes, who are the real face of the Ranger volleyball program, will continued to build on what has been a huge program turnaround."
"I wish the entire Ranger family great success in the future. Ride Ranges Ride!"
A national search for the next volleyball coach will begin immediately.