Josiah Campbell had only two field goals in Saturday's game, but his second one may have been the biggest of his career.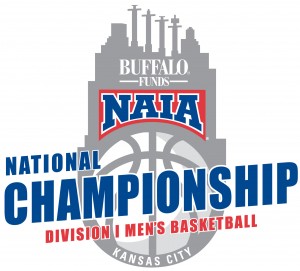 Trey Jones drove inside and dished to the waiting Campbell, who put it in just before the buzzer, giving St. Gregory's an 84-82 win over Freed-Hardeman in the quarterfinals of the 2014 NAIA Division I men's basketball tournament.
The Cavaliers continue their historic playoff run into the national semifinals – the Fab Four – and will play Vanguard (Calif.) on Monday at 6 p.m. at Municipal Auditorium in Kansas City, Mo.
St. Gregory's (24-9) was in a position to win on Campbell's shot because of the offensive outburst of Marty Wilkerson in the second half.
SGU coach John Martin broke the dichotomy of the game.
"It really was a tale of two halves," Martin said.  "Neither team played well in the first half.  We both struggled to make shots and turned the ball over.
"And our team in particular got in foul trouble.  All our starters had fouls and a bench player with three fouls.  Marty had two in the first five minutes and I sat him for the rest of the half."
One half was apparently all Wilkerson needed.
The junior scored all of his game high 32 points after the intermission, going 6-of-9 from behind the arc during that time.
"That was pretty amazing," Martin said.  "He made those three and made many shots on the drive and had a couple of assists.  He did a lot of good things with the ball.  They couldn't stop him."
Jones once again filled in for Wilkerson in the first half admirably.  The junior had nine (of his 12) points and three assists in the period as he directed the floor.
"He's a smart player and he's strong and athletic," Martin said.  "He's really taken on some leadership roles on the court.
"He's capable of doing that (relieving Wilkerson).  He's in shape and he's mentally strong enough to play and make good decisions even when he's exhausted."
Jones proved that in the closing seconds of what had been a back and forth final few minutes.
And after FHU had once again tied the score with 5.3 seconds left, Jones drove the length of the court and drew in defenders, but gave the ball up to the open Campbell.
"That was an incredible ending," Martin said.  "We were kind of worried about going into overtime because our guys were really tired and I think Freed-Hardeman was a little more rested at that point.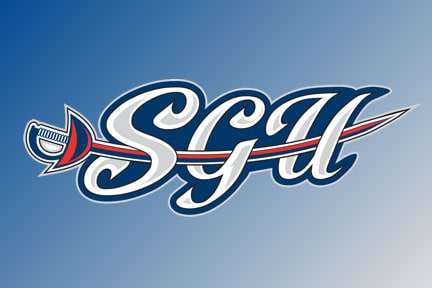 "That was a big moment for us."
Campbell's stat line didn't show numbers as big as often it does, but Martin said that was due in large part to the opponent.
"I think their size dictated things.  They're so big inside that he wasn't able to shake loose like he normally does.
"Also, when Marty is not in the game, because is a main assist guy and he likes to find Josiah around the bucket for a quick layup, we kind of lacked that.  That had something to do with his point production.
"And then when Marty came in, he scored 32 points."
T.J. Thornton had 14 points on the afternoon as well for the Cavs.  Jaron Vierra put in seven, Brock Vorwald had six and Richard Shields scored five.
Freed-Hardeman had two players with double-doubles.  Orlando Bass had 25 points and 11 boards and Kyle Teichmann scored 18 to go with 14 rebounds.
FHU claimed its territory on the boards, out rebounding SGU 54-39.
"I think it was their size and they were also athletic," Martin said.  "They have a couple of players that were relentless on the offensive glass and that hurt us.
"But we didn't block out well enough, like we should have.  And we couldn't hold them.  I thought there were a few times that our guys may have been fouled and Freed-Hardeman may have gone over our backs.
"But the refs aren't going to call that if you're just going to stand there.  You have to make block out contact, if you're going to get the call."
The Cavaliers have the day off on Sunday and get some time for well needed rest for their first-ever Fab Four appearance Monday.