Raheem Wilson finished his career at Southeastern as the all-time leader in interceptions.
He also finishes as an All-American.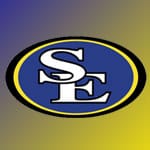 Wilson was named to the second team of the All-America list from the American Football Coaches Association. He becomes the first Southeastern football player to make the AFCA list since SE joined the NCAA in the '90s.
Wilson led Division II in passes defended with 24 and had a conference best five interceptions, giving him 18 picks for his career.