It took the Rangers 10 games to pick up their first win this season, but since that time they have won more than they have lost.  And a little bit of momentum might be just what a young team like this needs.
Northwestern coach Eric Bozeman doesn't seem worried.  His roster has gotten smaller as the year has progressed, but it still includes six freshmen.
Bozeman feeds off years of coaching experience and is seeing that the mental state of his team is good.
"Everything is great," Bozeman said.  "They're having a great time playing."
NWOSU has won four of its last seven games, which has to be a morale booster for the young squad.
"It helps when you put some wins together.  And I've always been one that didn't worry much about the non-conference.  I try to play a really good schedule and I try to get them prepared for the conference, and I think we did that.
"We may have played too tough a schedule because we went 0-9.  But we're 4-6 in conference play after the first 10, and we have two at the house next week. I would love to have been 5-5, which I thought would have been really good for this team, but if you would have asked me about a month ago if you could get 4-6 over your first 10, I might have just taken that."
Statistically, the Rangers are making waves yet. They are last in the Great American Conference in scoring and in rebounding.
But the improvement is evident in the three-game winning streak NWOSU was just riding.
"I think we're getting better and better.  Our young girls are getting better.  And I think we're going to be a team to be reckoned with this year and in the future."
That win streak was halted at Southwestern on Saturday, but the outcome wasn't the result of a team coming in with not confidence.
"I can tell you this, we fully expected to go in there and win the game," Bozeman said.  "We thought we were going to win it.
"And as much as they were opening up a new arena, they've got all kinds of energy and it's a rivalry, we had a lot of things going against us, but the good thing is that we expected to win the game.  And it wasn't a false expectation, we really thought we were going to get it.
"And that's from my players' standpoint and I like seeing that."
Freshman Kamera Bozeman is leading the team in scoring (10.4 ppg), the only Ranger averaging double figures.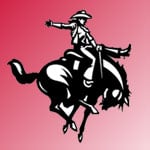 Senior sisters Dierra and Kierra Gilmore are also logging a lot of court time for NWOSU.  And at 5-foot-4 and 5-foot-5, respectively, have led their team in rebounding four times.
The young Rangers are playing up tempo ball and are forcing turnovers at a pace that is good enough for third in the GAC.  But they're giving the ball up with frequency as well.
Unfazed, Bozeman said he believes that will change as his team matures and understands the importance of each trip down the court.
"I think it's youth," Bozeman said.  "When you get a rebound and they take it from you, and you just forget to chin the ball, that's youth.  When you have a few turnovers, you're trying to make a play and you throw it away, I think that's youth.
"They're not understanding that every possession is huge.  I like for them to watch the guys' game because it's such a grind-out game.  And they can learn from seeing as much as they can learn from doing.
"But they've got to learn that every possession, whether you're on the offensive end or the defensive end, is crucial because most Great American Conference games are going to come down to the wire."
It's a credit to this team to be in the position they are right now with those four league wins, when it got off to such a difficult start.  And again, Bozeman is fine with that.
With so many young players – nine freshmen on the roster at the start of the season – there wasn't much opportunity to find out who they are and what they can do.  But the holiday break provided an opportunity to slow down and to get some teaching in.
"Well, I thought the Christmas Break helped us a bunch," Bozeman said.  "We played our last game Dec. 7 before finals.  And what a lot of folks don't understand is that we started playing Nov. 8, that was our first game, and our first official practice was Oct. 15.  So you have three weeks to prepare your team for the season and we weren't even close to being prepared.
"And with the (Christmas break) practice time, we had a month to prepare and they had a nice nine- or 10-day break in which they recharged.  It made us better."
At the midpoint in the GAC schedule, Bozeman said he believes the best is yet to come.  Although the Rangers are ineligible for postseason play this year, it could be a second half run that propels this squad to success next season.
There are many players that will be in Alva for some time to come, which is fine with Bozeman since he enjoys the town as well.
"I love Alva.  Love it.  Not a lot to do, but all I do is coach and go to games anyway.  So if want to do something, I can go somewhere.
"But the people are great and the community is great.  I love the school.  It's an easy sell for me.
"But I've got to get the right kind of kids there, kids that appreciate it like I do.  And before you know it, I think we're going to be pretty good."