Skylar Diggins had her highest point total of the season so far, putting up 21 on the road to lead her team to its third consecutive victory.
Tulsa beat San Antonio, 73-62, and moved to 3-1 on the year, marking the first time the franchise has been two games more than .500 since it moved before the 2010 season.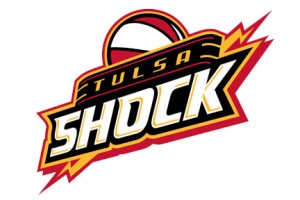 Diggins scored 21 was one of four Shock players to score in double figures. Jordan Hooper came off the bench to score 11 and Karima Christmas had 10.
Courtney Paris followed a game in which she scored no points by recording her first double-double of the year with a season highs in 10 points and 19 boards.
The Shock and the Stars were tied at 16 apiece after the first quarter. Hooper drained a three-pointer midway through the second quarter to cap a 12-6 run as Tulsa steadily built its lead through the remainder of the game.
Kayla McBride had 17 points to lead her San Antonio (0-3).
The two teams won't have to wait long until the next meeting, not even 48 hours. San Antonio travels to Tulsa on Tuesday and the game has a scheduled tip time of 11:30 a.m. in the BOK Center.