Today the OSN Spotlight, presented by Blackbeard Marine, shines on Eduardo Gutierrez!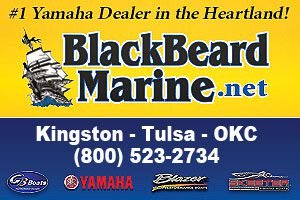 • Cameron cross country/track
• Hometown: Hondo, Texas
• Molecular biology major expected to graduate in May 2021
• Competed in football, basketball, cross country and track at Hondo H.S.; competes in cross country and track at Cameron
• Favorite teams:  THE Carolina Panthers (2018-2019 Super Bowl Champions) [Editor's note: We just printed what we saw.] and the San Antonio Spurs.
• Favorite players: Cam Newton, Steve Smith and Manu Ginobili.
• Favorite sports moment – personal: "Hitting back-to-back buzzer beater three-pointers (one to win the game) against our rival team in high school, and being a three-peat district champion in cross country and track."
• Favorite sports moment – overall: "Seeing the Carolina Panthers destroy the Arizona Cardinal, 49-15, in the 2015 NFC championship to advance to the Super Bowl."
• What do you like most about CU? "Cameron University is a perfect size for me. Coming from a small town, I expected an enormous change; however, the campus is comfortable and the class sizes aren't overwhelming."
• Who do you most look up to? "My mom and dad. They have both gone through tough times financially and mentally and still manage to keep me on the right track."
• Goals: "My goals are to advance to nationals in both cross country and track and graduate with my bachelor's degree in Biology and enter medical school to become a doctor."