From CU Sports Info.
Don Vieth, Sports Information Director
CANYON, Texas – Cameron could not recover from a slow first half and was eliminated by top-seeded West Texas A&M 80-61 in the NCAA South Central Regional Quarterfinal on Friday night.
Brandi Leal led the Aggies in scoring with 15 points and Markita Zeigler was the other Aggie in double-figures with 12.  Jazzmine Robinson, CU's leading scorer was limited to nine points in her lowest scoring effort since Jan. 14 at Texas A&M-Commerce.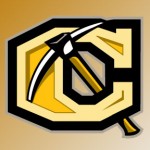 "There were a couple stretches in the game tonight that if we didn't make a couple buckets then you don't know what's going to happen," said head coach Tom Webb.  "West Texas is really good, and we knew that coming in. We knew they could score and defend, and they are deep. Their staff has done a great job. At the end of the day, we knew we would have to play pretty good."
"All year long we have attacked, and we had a few spurts. At half time I talked to our kids, and shots just didn't go and West Texas got some loose balls…you just can't afford those kinds of things against the fifth ranked team in the nation."
Cameron was more than doubled in the rebounding battle with 47 WT boards; CU would only have 20 with Zeigler leading the way with five.  West Texas A&M shot 50.9 from the field, while Cameron went 38.6 percent on their end of the court.
After trailing by 26, Cameron played a better second half than the Lady Buffs with 48.3 percent shooting, while WT had 42.9 percent.  The Aggies also matched up better and edged WT 39-38 in the final 20 minutes.
"We got down and needed to change tempo, and had to give it a shot, added Webb.  "The bad thing was that we gave up some chip shots and easy ones along with some fouls. But when you are down 20 at the half, you have to do something. You can't just sit there and take it. It also keeps everyone invested."
After a quick lead on the Lady Buffs to start the game, Cameron would get stuck in a drought shooting 2-17 from the field at one point and the WT would open up a 42-22 advantage at the half.   Cameron went scoreless for the final five minutes and shot 28.6 percent on the floor with Leal leading CU with eight points.  West Texas shot a blazing 59.3 percent and dominated the paint with 22 points, while adding 14 points off of 10 Aggie turnovers.
The Aggies would stay over 20 back of the Lady Buffs until Cristina Soriano hit a jumper and while being fouled eight minutes into the second half; she hit the and-one to make it a 56-39 game.   Cameron kept WT lead under 20 and managed to get
within 14 (70-56) after a Leal trey with 4:28 left in regulation.  However, it was the closest CU would get as WT followed up in the next possession with a three pointer to silence the Aggies.
Cameron would finish the contest 5-20 from the arc and 12-15 from the charity stripe.
Robinson ended her two year career at Cameron with 824 total points, with 490 coming from the 2014-15 season; Jade Herl had two treys and will finish her career fifth in CU's record book with 133 made shots from downtown.  The junior Leal ended the season with a program best 96 three pointers.
Cameron ends their season with a 15-12 record and their first NCAA Tournament appearance in 12 seasons.
"I'm really proud of the seniors, and really proud of our team," added Webb.  "This year they have laid the foundation…we went through a lot of adversity early in the season with some injuries and different things, and the girls fought through.
"They continued to believe, and they became a family, and we had some special things happen throughout conference."