Cameron Athletics
LAWTON – Led by two grand slams by freshman Kaiden Boren, the Aggie softball team powered their way to a doubleheader sweep of Western New Mexico on Friday night.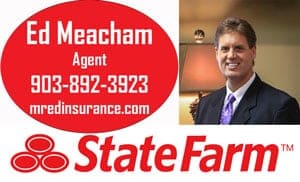 Less than a week after hitting six home runs in a sweep of the other New Mexico school in the Lone Star Conference, Cameron did the same to earn 14-2 and 5-2 wins over the Mustangs to move to .500 in league play this spring.
The bulk of CU's offense on the day came in the first two innings of the opener. Karis Clark got things started with a solo homer and then Boren unloaded the bases with two outs with her ninth home run of the year to make it a 5-0 game after one.
In the second, the Aggies loaded the bases again with Jose Swafford drawing a walk to score a run and then Maci McMurtrey brought in Kylie French on a single to short center. Boren came up again with the bases juiced and sent a ball over the scoreboard in right field for her second grand slam in as many innings to make it an 11-0 advantage for CU.
French added another run on a single in the third and then after WNMU got two back in the top of the fourth, Cameron answered with a 2-run shot from senior Madyson Marvulli to put them back on top by 12.
Starter Breley Webb had plenty of run support in her 10th win of the year. The fourth-year player struck out nine batters while giving up the two runs on three hits and a pair of walks in game one.
Boren's two bases clearing round-trippers tied a Division II record held by 10 other players with the most recent entry coming April 24, 2017 by Lubbock Christian's Katera Eltosie. Her eight RBI came up one short of both a program and conference record of nine in a game, with former CU outfielder Breezy McComas holding the mark.
Cameron totaled 13 hits with four long balls in the opener with Clark going 3-4 with two runs scored and Boren and Haley Castle each having two hits in the win.
Despite just a 3-run differential, the Aggies seemed to be in control of game two as well. Webb came through at the plate with two outs in the first, driving in Edwards to score CU's first run.
After the Mustangs answered with a run in the second, Cameron scored two on another 2-out hit by Webb with Clark and Mikayla Richmond crossing the plate.
The Aggies added single runs in the fourth and fifth innings on solo homers by Marvulli, her second of the twin bill, and Edwards. Western New Mexico got one of their own by pinch-hitter Kaylee Hickman but Jocelyn Bright put a stop to the short-lived rally to secure the win.
Bright struck out six batters in her sixth win of the year, allowing the two runs on six hits and a pair of walks in game two.
Webb finished 3-3 with three RBI with Richmond and Edwards each tallying a pair of hits as the trio provided all but two of the team's nine hits in the night cap.
Cameron's sweep of the doubleheader improves their overall record to 23-17 and their league mark to 11-11, giving them a bigger cushion in the ninth spot in the LSC standings over St. Edward's (9-13).
The Aggies will look to move above .500 in conference play on Sunday as they host UT Permian Basin for two games at McMahon Field. CU softball will honor their senior student-athletes prior to game one, which is scheduled for a 1 p.m. start.