From CU Sports Info.
Krista Pylant, Sports Information Assistant
KINGSVILLE, Texas – The Cameron volleyball team opened Lone Star Conference play by sweeping Texas A&M—Kingsville (25-23, 25-21, 25-21) Friday evening to remain undefeated at 9-0. This is the first time the Aggies have swept the Javalinas at Kingsville since Oct. 12, 1991.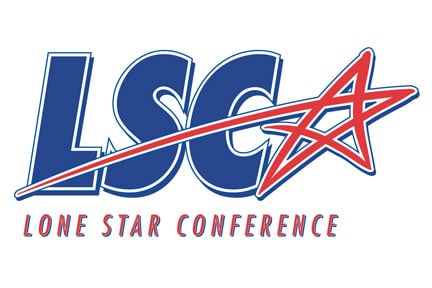 Freshman Jenna Gillean led the CU offense with 13 kills. Senior Kat Evans added eight kills followed by sophomore Kendra Adams who had seven. Freshman Tori Luckenbill provided the Aggies with 16 assists and freshman Madison Holle contributed 14. Defensively, Junior Ciandra Seabourn led the team in digs with 13 followed by sophomore
Christina Viera with 11. Gillean had five blocks on the night.
As a team, Cameron had one more kill than TAMUK, 43 compared to 42, and had the better hitting percentage, .228 compared to .176. Texas A&M—Kingsville had 19 errors to CU's 15.
Cameron got off to a rough offensive start at the beginning of the first set with most of its points resulting from early TAMUK errors. The Javalinas took the offensive front at 7-11 before six consecutive errors brought CU ahead, 13-11. A&M– Kingsville began a comeback until three straight kills from Gillean tied the set at 21 and sparked late set heroics for Cameron. Both sides traded kills until Senior Kat Evans sealed the Aggies first set victory with a kill, 25-23. Despite the late spree, TAMUK held CU to 12 kills and a .179 attacking percentage.
The Aggies' momentum carried over to the second set of the match, beginning with three Black and Gold kills. Cameron retained its lead until an Aggie attack error and a Javalina ace knotted the set at nine. The Aggies overturned the lead following a TAMUK kill and trailed until the score tied at 16. After another tie at 17, the Aggies went on another late scoring rally to take set two, 25-21. The Black and Gold had 19 kills among nine players in set two compared to TAMUK's 11 kills.
Set three began with an early 3-0 TAMUK run, but the Aggies were hot on the Javalina's trail until they tied the set at eight and never looked back. Cameron held TAMUK back to take set three and the sweep, 25-21. The Javalina's had more kills in set three at 15 compared to CU's 12, however the Ag's fewer errors, four versus eight.
Texas A&M-Kingsville (5-4) was led by Krystal Faison who had 13 kills on the match, Casey Klobedans with 31 assists and Ashley Bukowski who added 17 digs.
On Tuesday, Sept. 22, the Aggies will host their home opener in the Aggie Gym against rival Midwestern State.