From CU Sports Info.
Don Vieth, Sports Information Director
SURPRISE, Ariz. – In their fourth NCAA National Tournament appearance the Aggie men's tennis team broke through and will move onto the Elite Eight after sweeping Mercyhurst 5-0 under the Arizona sun on Wednesday afternoon.
This is the deepest run for the Cameron men's tennis program after qualifying for their twentieth NCAA postseason berth and will climb up to 17-8 overall.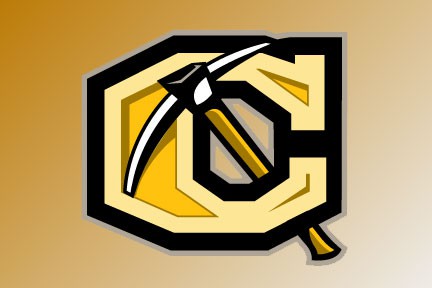 "It feels really good, this has been a long time goal of ours to win here and we did it," said head coach James Helvey.   "Mercyhurst was good; every team playing here had to beat someone to get to this point.  We had some rust early in the match, with all the rain that we've gotten in Lawton it's been hard to practice in the last week. "
The number-29 ranked Aggies trailed early in doubles but rallied mid-match to put on the sweep.   CU's three-doubles pairing of Angelo Lencioni/Mateo Velasco came off the courts first with an 8-6 win, Joao Fazendeiro/Dennis Merdan in number-2 doubles followed with an 8-6 victory, and Felipe Oyarzun/Andres Velasco won the top-singles slot 8-6.  This was the third time this season that the Aggies swept doubles play.
With the three point advantage Cameron had no trouble completing the sweep and Justin Baciu came off the court first in the six-singles slot by winning 6-2, 6-0.  Mateo Velasco gave the Aggies the match win on court four with 6-3 set victories.
In the other singles courts, CU won the first set on courts two, three, and five.
The Aggies will move on and face Barry University who is number-2 ranked nationally and holds a 23-0 overall record this season on Thursday at 11 a.m.
"Our mindset going in today was to grind down and make our opponents work," added Helvey.  "Barry will be tough but if push them deep into a match I think we will have a really good showing."
#29 Cameron 5, Mercyhurst University 0
Singles competition
1. Dennis Merdan (CU) vs. Nenad Terzic (MER-M) 2-6, 3-2, unfinished
2. Felipe Oyarzun (CU) vs. Travis Beck (MER-M) 6-3, 3-2, unfinished
3. Joao Fazendeiro (CU) vs. Robert Rizea (MER-M) 6-1, 2-1, unfinished
4. Mateo Velasco (CU) def. Andoni Marquez (MER-M) 6-3, 6-3
5. Angelo Lencioni (CU) vs. Conor McCooey (MER-M) 6-3, 4-1, unfinished
6. Justin Baciu (CU) def. Ross Molinaro IV (MER-M) 6-2, 6-0
Doubles competition
1. Felipe Oyarzun/Andres Velasco (CU) def. Travis Beck/Nenad Terzic (MER-M) 8-6
2. Joao Fazendeiro/Dennis Merdan (CU) def. Andoni Marquez/Conor McCooey (MER-M) 8-5
3. Angelo Lencioni/Mateo Velasco (CU) def. Ross Molinaro IV/Robert Rizea (MER-M) 8-6