From CU Sports Info.
Don Vieth, Sports Information Director
LAWTON – The No. 15 Cameron women's tennis team will be advancing to nationals for the first time since 2012 after a 5-2 win over No. 17 Midwestern State on Monday.
Cameron's win gave them their sixth NCAA Regional title and a ticket to the Sweet-16 which will be on May 18-21 in Denver, Colo.
"It's an incredible feeling," said head coach James Helvey.  "I was telling the girls that this was different than conference, it's a different feeling, winning regionals is like being the best out of three conferences and takes you to a whole other level."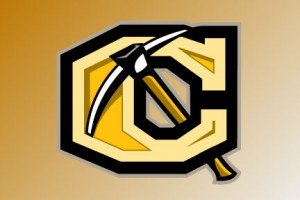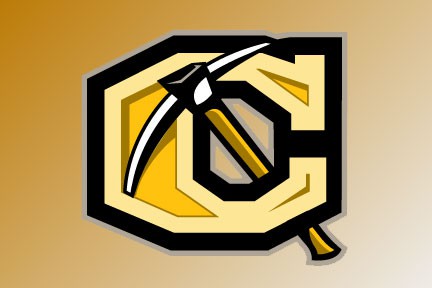 The win for Cameron is also their third this season over Midwestern State with CU taking the first two on the road in Wichita Falls.
"It's hard to beat someone three times," added Helvey.  "This time it was a big difference being on our courts and playing down there for the third time would have been really tough but I am glad we got to do it here."
In doubles play, Cameron trailed in all three-pairings early to the Mustangs.  Paula Gutierrez and Angie Torres in two-slot rallied after falling behind 4-1 and took four out of the next five games for CU's first point.  Midwestern State took the three-slot 8-5 before Alina Gorina and Zhenia Shviadok battled back late in their match from being behind 8-7 and a handful of MSU match points to win 9-8 (7-3) in a tiebreaker.
Following the switch to singles, MSU evened the match at 2-2 after winning the six-slot, 6-0 and 6-3.  But the dominoes fell Cameron's way the rest of the match with Gorina winning in the two-slot 6-1, 6-3, Shviadok followed in the three-slot 6-2, 6-2 to move to 23-4 overall in singles play this season.  Match came down to Gutierrez on court one and Samantha Wood on court five who were both leading in set two.   Gutierrez would finish first and clinch the win for the Aggies 6-3, 6-4 to send them to nationals.
Monday's win is their sixth in a row and sends them to 20-3 overall in Division II play; Midwestern State will see their season end with a 15-9 record.
The Aggies will find out in the coming days on their Sweet-16 opponent once the other national regional tournaments are completed.
Singles competition
1. #18 Paula Gutierrez (CU) def. #33 Madeline Schorlemmer (MS) 6-3, 6-4
2. Alina Gorina (CU) def. Eirini Kontaki (MS) 6-1, 6-3
3. Zhenia Shviadok (CU) def. Greta Lazzarotto (MS) 6-2, 6-2
4. Angie Torres (CU) vs. Amy Clifton (MS) 5-7, 6-1, 2-1, unfinished
5. Samantha Wood (CU) vs. Lindsay Nochowicz (MS) 6-1, 5-2, unfinished
6. Abby White (MS) def. Mathilde Thibaudat (CU) 6-0, 6-3
Doubles competition
1. #15 Alina Gorina/Zhenia Shviadok (CU) def. Eirini Kontaki/Lindsay Nochowicz (MS) 9-8 (7-3)
2. Paula Gutierrez/Angie Torres (CU) def. Amy Clifton/Greta Lazzarotto (MS) 8-5
3. Madeline Schorlemmer/Abby White (MS) def. Samantha Wood/Mathilde Thibaudat (CU) 8-5
---
LAWTON – No. 15 Cameron continued their regional dominance on Monday with a 5-1 win over No. 24 St. Mary's for their fourth NCAA South Central title in a row and pushed head coach James Helvey to win No. 799.
With the women winning earlier in the day, the Aggies will be sending both programs to nationals joining an elite company of Division II programs.
"We have a sense of pride," said Helvey.  "We talk about it at the beginning of the year that we expect to get here and I got them believing that they belong here and it makes a big difference.  About ten years ago we would get to this point but never passed it and I would tell the players that you got to believe, and once we got over that hump now they have gotten used to being there, and it's a good thing."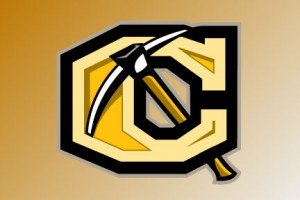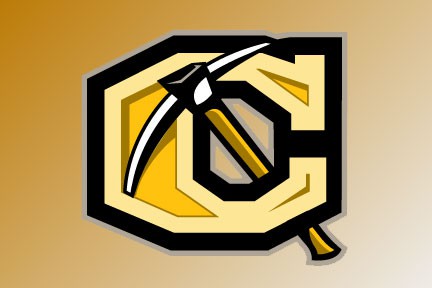 "Sometimes teams get relaxed and don't make it back but I try to keep that fire going in them that you belong here."
Cameron set off in the right direction in doubles with Dennis Merdan and Joao Fazendeiro taking the three-slot, 8-4.  The Rattlers pulled even with CU by taking the two-slot 8-3 before Felipe Oyarzun and Mateo Velasco rolled late in their match to win 8-5 and take the 2-1 lead into singles play.
"Winning doubles was huge and St. Mary's can be a dangerous team," added Helvey. "With a 2-1 lead for them that means now we have to get four of those singles matches and it would have been tough."
With the lead and momentum, the Aggies never looked back on St. Mary's and Vinicius Santos was off first with a win on court three, 6-2, 6-1.   After 30 minutes of play the match ended quickly with courts two and five swinging CU's way.  Fazendeiro clinched a 6-0, 6-3 win on court two and within a minute later Mateo Velasco who rallied back from a massive set one hole won 7-5 and 6-0 for the regional win.
The victory for the Aggies will send them into the Sweet-16 with a Division II record of 16-4 and St. Mary's sees their season end at 14-10.
Cameron will find out in the coming days on their Sweet-16 opponent once the other national regional tournaments are completed.
Singles competition
1. #45 Dennis Merdan (CU) vs. #49 Michael Maciel (STMU) 6-2, 2-5, unfinished
2. Joao Fazendeiro (CU) def. Adam Dockery (STMU) 6-0, 6-3
3. Vinicius Santos (CU) def. Jose Aantelo (STMU) 6-2, 6-1
4. Felipe Oyarzun (CU) vs. Aldo Maldonado (STMU) 4-6, 3-5, unfinished
5. Mateo Velasco (CU) def. Felix Hollaway (STMU) 7-5, 6-0
6. Bruno Babic (CU) vs. Richard Foley (STMU) 6-4, 2-3, unfinished
Doubles competition
1. Felipe Oyarzun/Mateo Velasco (CU) def. Adam Dockery/Brien Galon (STMU) 8-5
2. Michael Maciel/Jose Aantelo (STMU) def. Vinicius Santos/Andres Velasco (CU) 8-3
3. Dennis Merdan/Joao Fazendeiro (CU) def. Richard Foley/Felix Hollaway (STMU) 8-4
​