Cameron Athletics
Kenton Means, Sports Information Director
KINGSVILLE, Texas – Despite an early 14-point lead, the Cameron women's basketball team had to use a fourth quarter comeback to take down Texas A&M-Kingsville, 80-74 on Saturday afternoon.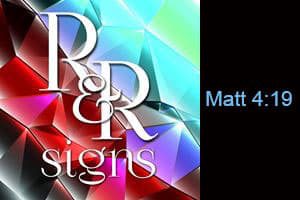 Cameron got off to a blistering start, going on a 10-2 run in the first two and a half minutes. They continued that throughout the quarter and led 28-22, thanks to a 50 percent shooting percentage and a 5-8 mark from behind the three point arc.
Both teams could not buy a bucket in the second quarter, as Cameron shot just 19 percent from the field and the Javelinas shot 11.1 percent during the second 10 minutes of play. The Black and Gold were able to maintain their lead and held a 39-30 advantage at the half after an 11-8 second quarter.
For the half, Cameron shot 33.3 percent from the field, hitting 6-16 from three and 7-11 from the charity stripe. Maighan Hedge and Natalie Halbleib led CU with 11 points each, combining for five of CU's six threes, while Brynae Thompson led TAMUK with 11 points in the first half. Kingsville shot just 24.4 percent from the field and was 3-15 from the perimeter during the first 20 minutes of play.
Texas A&M-Kingsville came out to start the second half with an 11-0 run that would give them their first lead of the game. The Aggies were able to stay in it thanks to strong play by Lejha Smith, who scored eight straight points, keeping the deficit at just two by the end of the third quarter.
In the fourth, the Aggies got back to what gave them success in the first quarter, as Halbleib hit a pair of threes and then a pair of big second-chance buckets got them back up by nine with 3:48 left in the game. However, the Javelinas uses a late 6-1 run to get back to within three, 74-71, with just 22 seconds left to play.
With just 20 seconds left to play, Parfitt McNair went to the line and after making the first, missed the second, which was rebounded by Halbleib. The senior from Aurora, Colo. was then fouled and made the pair of ensuing foul shots to put CU up by six. A three from TAMUK's Cloe Lane cut the advantage back to three, but a trio of Aggie free throws secured the 80-74 win.
Cameron finished the game shooting 40 percent from the field, while hitting 9-24 from long range. They shot just 57.6 percent from the charity stripe, but 10 of their 19 made free throws came in the fourth quarter alone. The Aggies also out-rebounded the Javelinas 54-45, including 17 offensive boards, which were a key part of their late comeback.
Hedge finished the night with 21 points, going 7-13 from the field to go along with six rebounds and three assists. Halbleib added 19 points, hitting on five of her 10 three point attempts. Halblieb added eight rebounds, which was tied for a team-high with Smith, who finished the game with 11 points. Additionally, McNair had a strong all-around game for CU, chipping in 12 points, six assists, four rebounds, and three steals.
Thompson led Kingsville with a game-high 24 points while Lane chipped in 18. As a team, TAMUK, shot just 32.9 percent from the field and 27.6 percent from the perimeter, and hit on all but three of their 19 free throw attempts.
Cameron improves to 7-11 on the season and 4-6 in Lone Star Conference play, while the Javelinas move to 8-9 overall and 5-5 in league games.
Next up for the Black and Gold will be a two game home stretch in which they will host Eastern New Mexico on Thursday, Jan. 31 and then West Texas A&M on Saturday, Feb. 2.