Nick Bobeck is heading into his fourth season as the head football coach at UCO.
The challenge of not only turning the program around, but also preparing it to play in the highly touted MIAA was accepted back in January of 2012. And the fruits of his labor are coming about.
The development and maturing of the program under his leadership has been consistent and steady, with each year's progress building upon the year before.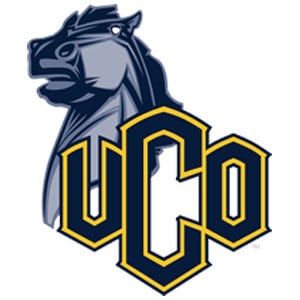 Players recruited by Bobeck and his staff are of quality and are staying with the program, building a core around which success can more readily be achieved.
And realization of that development was seen last year in the most visible of ways.
The win-loss column.
Central went 8-4 in 2014, putting together a winning season for the first time since 2008. The eight wins matched the win total of the previous four years combined.
The morale around the program is growing and Bobeck said this is due to not only to the success on the field, but the depth and maturity of his roster.
"Well, I think the feel is different because there is a confidence building throughout our complex," Bobeck said. "I think what we feel the most comfortable about and the best about is that we have kids that have been with the program.
"We've finally got some guys that are going into their fourth year with us. A bunch of guys that are going into their third year with us. And that's the thing that we're probably the most excited about is that you're not having to do as much teaching. The kids are doing a lot of it. That's kind of the thing that feels different."
Bobeck said his team hasn't arrived, but that it have more on which to build to get there.
"Obviously, we're coming off a season where you had more success, we're not by any means where we want to be. We got beat by some teams that were better than us last year, so we've got some ground to make up.
"But at least there's a confidence in the building and there's a confidence within our locker room that everything's on the right track. Because you can sit and talk about it all you want, but until the kids see it, resulting in wins and losses, that's the biggest key.
"They need to see it. They need visual proof."
The players need only to look in the conference standings from last season to see a third place finish in one of the nation's toughest conferences. And that is one of the things on which a program can build for the next season.
"We've recruited really well here," Bobeck said. "There's a lot of jobs up for grabs, and there are some jobs that, in the spring, we've rotated around pretty well, and that's including some starters from last year. We feel like we're getting better. We lost only nine seniors, and of those, only five or six were starters last year."
Bobeck has a lot of strength returning to this year's squad and he said he believes the key to this team is the defensive line. And specifically, Kenny Allen, a senior from Perkins-Tryon, and Deontay Wilson  a junior from Coweta.
"Kenny Allen and Deontay Wilson, two inside kids that have been really been staring for three years and will start again if they hold on to the jobs. Those two guys had a nice spring. And I think have an opportunity to be two of the best in our league."
Bobeck has often mentioned the growing depth of his teams in this offseason and last summer as well. He said that depth is big on the defensive line.
"That's the thing that really gets us excited is that we're going to be able to rotate those kids pretty well," Bobeck said. "We had a really good rotation until Dillon Rice tore his ACL against Northwest Missouri. And obviously getting him back will help us.
"After the Northwest Missouri game, we weren't very good against the run. He's just such an anchor in the middle of that defensive line and when he got hurt, it really messed up our substitution rotation and that really affected us as a football team. I don't think there's any question about that.
"We were toward the bottom, I think we were second to the last or last in rushing defense last year in our league. But we were very opportunistic on that side of the ball. But we're going to go as the defensive line goes and how Kenny Allen and Deonte Wilson go."
The Bronchos' offense was a gauge for the team's success in 2014. When UCO scored at least 24 points, it won. The four losses saw point totals of less than 20 points. Jobs are there to be competed for on the that side of the ball at camp this fall as well.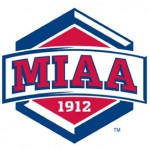 Bobeck said he is pleased with the depth he is seeing there, too, even where there is stability, like at the running back position.
Jake Gandara was one of four college backs from an Oklahoma school to top the 1,000-yard mark with 1,121 rushing yards and he carried in 13 touchdowns. Gandara also had nearly 500 yards receiving and a touchdown catch.
"Jake has done an outstanding job and continues to do that. And he's obviously a key to what we're trying to do here at UCO."
But the junior from Fort Gibson is not alone in the backfield.
"We've got some depth finally behind him. We really had only one guy last year as a backup in Clay McKenzie. And Clay did an outstanding job for us last year. But we finally have a little more depth behind him as well and that's going to help him as far as keeping him fresh and so forth. So we feel really good about that."
And even with the breakout season that quarterback Chas Stallard earning the honor of MIAA Freshman of the Year, the quarterback position is yet to be solidified.
"We have thre guys competing for that job in T. J. Eckert, Darrack Harger, and Chas obviously."
A redshirt freshman last season, Stallard threw for 2,108 yards and rushed for 747 more. The product of Cleveland, Okla., had eight passing touchdowns and nine more on the ground.
Eckert, a junior from Bixby, saw time last year, but more the year before and started four of the last five games of 2013. That season, he threw for 1,336 yards and five TDs in his time on the field.
Harger, a junior who transferred from Pittsburg State, played high school football at Charles Page in Sand Springs.
"We had a really good spring at the quarterback position and we feel strongly about that spot. It will be a lot of fun to see that play our in two-a-days and see how all that goes."
Central opens the season at home this year against the team it saw first last year, Fort Hays State. The Bronchos and Tigers will play on Thursday, Sept. 3, at 7 p.m. and the game will be broadcast as the MIAA Game of the Week.