Things have gone pretty well for coach Josh Gamblin in his first season at Mid-America Christian.
The ninth-ranked Evangels used a 27-5 run in the second half of Thursday night's game to rally and take a 98-88 win over No. 16 SAGU in a top 25 battle in the Sooner Athletic Conference, and are now 15-3 overall. With that big victory, here are five things you should know about MACU this season.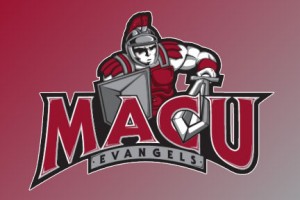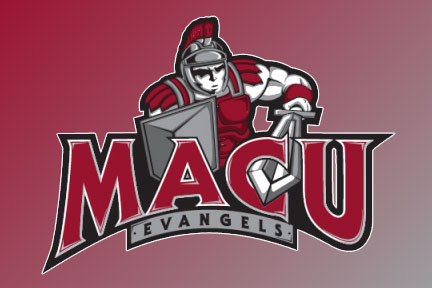 • The Evangels are now alone at the top of the Sooner Athletic Conference standings with a league record of 5-1. The lone loss came at No. 13 Texas Wesleyan on Dec. 5 in the SAC opener. They host TWU on Jan. 30 to try to return the favor.
• The Gaulke Center is a tough place for visitors to come out of with a win. MACU is 9-0 this season at home and has won 11 straight and 16 of the last 17 dating back to the start of 2015.
• With the win over SAGU, the Evangels are now riding a seven-game winning streak that started after dropping three straight on the road in December. During this stretch, MACU has scored at least 92 points in each game and is outscoring its opponents 99.0-79.9. They have already had a six-game winning streak this season, as well.
• MACU is currently sixth in the NAIA is scoring at 93.61 ppg through 18 games. However, it is a team effort. Not one player is in the top 25 individually in scoring. Nick Tate comes in 28th in the nation with 18.0 ppg. Four other players are averaging in double figures scoring: Devonse Reed (16.2), Jerrick Massenburge (12.9), Bryon Miller (12.1) and Chris Runnels (10.9).
• The Evangels are ranked No. 9 in this week's NAIA poll. That represents the highest national ranking for the school since entering the NAIA in 2007. MACU finished last season ranked No. 10 in the final poll and started this year at that spot in the preseason poll. It is the 21st week the Evangels have been in the NAIA top 25 poll since their first appearance at No. 25 on Feb. 5, 2013.