The nominations for the 2016 NCAA Woman of the Year have been released and four athletes from Oklahoma colleges are on that list.
Keeley Kmieciak (Oklahoma), Justin Peters (Oklahoma State), Jessica Simmons (Southeastern) and Sonora Zukerman (Cameron) were among 517 student-athletes from Divisions I, II and III in the NCAA recognized on this year's list.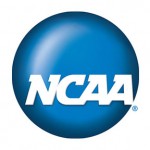 The award honors graduating female student-athletes who have distinguished themselves throughout their collegiate careers in the areas of academic achievement, athletics excellence, service and leadership. Student-athletes are nominated only once in their career by their school.
Keeley Kmieciak is a gymnast from Napierville, Ill. She helped to lead the Sooners to their second national title and first outright. She competed in the all-around and on floor. At the 2016 Big 12 Championship, Kmieciak won the title on the bars and was the co-vault champion as well.
Justine Peters, from Dalton, Neb., was on the equestrian team. She was a member of the 2016 Big 12 championship team, which captured its fourth title in five years. Peters was also selected as the Big 12 Scholar-Athlete of the Year.
Jessica Simmons, is a softball player from Bethel. In 2016, she became the first player in Great American Conference history to be named the league's Player of the Year twice. She won it also in 2014. Simmons is at the top of the GAC record books in runs, hits, stolen bases and doubles.
Sonora Zukerman, from Honolulu, Hawaii, also plays softball. She is in the top 10 in every offensive category in CU program history. Zukerman was a three-time All-Lone Star Conference athlete and was the named the 2016 Cameron Athletics Female Student-Athlete of the Year.