Rogers State is putting together a strong season in the Heartland Conference and sitting right now in the top half of the standings. A four-game winning streak has put the team in a good position both now and for the future.
The Hillcats (12-6, 6-4) defeated Newman on Saturday, 86-71, and coach Justin Barkley said he was happy his team was able to get the win against a solid opponent.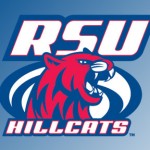 "We knew Saturday was going to be a challenge," Barkley said. "Newman has been playing very good basketball. We knew we'd have our hands full with a team that averages around 28 three-point field goal attempts a game. We thought we would have to really guard on the perimeter – all five defenders.
"I thought our guys were really tuned in to the game plan and understanding what our strength was. I feel like the game was really won in the first five to seven minutes in the second half."
After taking a four-point lead into the break, RSU outscored Newman, 10-2, to open the second half and kept the Jets at bay the rest of the game.
The Hillcats got a huge performance from senior Frederico Santos, who notched his seventh double-double of the season with 14 points and a school-record 17 rebounds.
"Freddy has been very consistent throughout the year," Barkley said. "We've been very fortunate that he does his job really well.
"Great rebounders – you probably can't teach them how to do that. That's just a feel and a knack for what's going on and where's the ball is going to project off the rim. Not a high flyer, he does his work early. And Freddy has been a constant. He's an unbelievable young man and we're excited he's a part of the program.
"And with him playing at a high level, he starts making other people's games that much better. That's one thing I've really enjoyed about coaching this team – we've been really balanced. It's not been one or two guys. We don't play basketball that way. We're really a team."
That team has put together a pretty good run of late winning four straight and five of the last six. The only loss was a double-overtime heartbreaker to St. Mary's.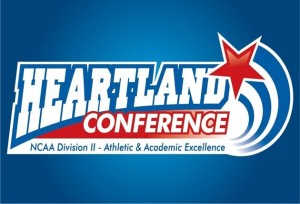 "No excuses, but six of our first eight games in the league were on the road and that's very difficult when you have, quite frankly, a pretty young team still," Barkley said. The Hillcats went 3-3 in those road games.
"We came back from the break and dropped two out in Texas. And it wasn't easy. When we came back, we didn't know if we had the rust completely worked off. But we found a way to win against International here.
"A double overtime loss was probably good for our basketball team. I think it allowed us to get a little bit tighter and figure out where our problems are coming from and I thought we addressed those.
"During the four-game winning streak, I thought we've played much better on the defensive end. And it does help that we've shot the basketball well, but I thought a lot of our momentum has come on the defensive end. We've tried to make people take tough shots and pay attention to details. But we've been excited about our energy and we've gotten play from guys off the bench."
The second half of Heartland Conference play starts Thursday with league-leading St. Edward's coming to Claremore.  The Hillcats are at home on Saturday as well for the team currently second in the standings, Texas-Permian Basin.
"Obviously, any time you can play at home, it's better than traveling. These two teams are very good programs. There's a reason they're at the top of the standings – they do things the right way. Very good personnel rolling into town. We're going to have to do an excellent job of battling on the defensive end.
"Our guys are excited about playing at home, it doesn't matter who it is, and hopefully we can come out and play with a lot of energy."
However, Rogers State is still in the transition process into full NCAA Division II membership, so the team is not eligible yet for post season play, even the conference tournament.  These next 10 games comprise the rest of the season.
Barkley said he and his team are trying to make the most of it.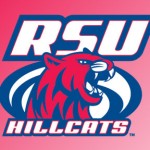 "Right now, we are trying to do things we're not supposed to be doing during this process. It's not easy making that transition. It's tough when you know there is an end in sight. Unfortunately, ours is March 2 not matter the outcome of the games or how we play.
"So we feel like these last 10 games for our seniors, let's make sure we go out and play with a lot of emotion and a lot of pride in what we're doing and what we're building.
"It's important that we leave everything out there, because that's it. 10 games. And my thing is that we are trying to play for a conference championship and a regular season title. Let's do something that people probably don't expect at the moment and allow us to have some momentum going forward."
Six of the final 10 games are at home and Barkley said these games are big for the present and the future.
"It's exciting and these are meaningful games for us, especially when we go down to the last couple of weeks. And I told them, 'Let's just put ourselves in a position to finish in the top four or five and see what happens.' These next four or five games are crucial for us going forward."
Rogers State will try to win its fifth straight when the St. Edward's Hilltoppers come to the Claremore Expo Center on Thursday at 7:30 p.m.