[Updated though MACU win on Jan. 17, 2015]
There are individuals whose contributions to a program and whose longevity with that program that become nearly synonymous with the programs themselves.
Willie Holley is one of those individuals.
The legendary coach has now amassed 800 wins with the 86-52 win on Saturday afternoon over Southwestern Christian.
Holley's tenure at Mid-America Christian now spans 42 years and the men's basketball coach has become himself nearly an institution with the athletic program.
But it's very unlikely that you would get him to admit that.  His take is that he is simply there to be a blessing.
And he said God allowed him to be in this position in the first place.
"It certainly is, as far as I'm concerned, a God-thing," Holley said.  "A gentleman came and preached in chapel nearly 35 or 40 years ago a message that was "Sent. Went. Put." The thing was that God will send you somewhere, and then you go and you stay put until He moves you. And God just hasn't moved me. And that sounds simple, but that really is it."
Holley is in his 42nd year as the men's basketball coach and this will also be his last.  He is stepping down at the conclusion of this season.
Although it's not certain what he will be doing after the season's end, it would be difficult to think that it wouldn't involve athletics because that is something that has played a role in his life for so long.
"I've always participated in sports as long as I can remember," Holley said.  "Athletics have always been a big part of my life. My high school coaches probably impacted my life more than anyone other than my parents. So it was natural thing for me to go into the coaching area because of my love for athletics.
"I came from a Class A school in Louisiana where you played all the sports – football, basketball – whatever was in season. Coaching was natural for me because of the love of the sport and the opportunity to work with young folks."
The coaches or administration or someone in Oak Grove had an interesting idea to plan for the future of the athlete program for the school – an early version of redshirting.
"When I was in eighth grade, they took five of us and held us over, so we would older and so forth when we graduated. From there, we developed into decent athletes."
Holley went off to Texas to attend Ranger Junior College, but came back close to home to attend Northeast Louisiana University (now UL-Monroe), about 70 miles from Oak Grove.  After he graduated, he went into the business world.
But then things changed for him in all aspects.
"I got saved when I was 24 years old.
"And I went out to Gulf Coast Bible College. I played basketball my first semester there. They had a recreational team. That summer I stayed in Houston and worked with a project area in downtown Houston.
"And the administration here asked me if I would be interested in building an athletic program. And so, that's how I got started."
That was in 1973.  And Holley is still making a difference in the same place today.  His contributions go beyond just the basketball program.
"I've coached every sport here and started every sport the college has. I was athletic director as well as men's basketball coach for 40 years, and the last two years, I've just coached basketball. I've even coached women's basketball and women's volleyball.
"You name it, I've done it.  All that to get the programs started."
"And you know, I'm what I consider a builder. I'm not a maintainer. I've been a part of building an athletic program. And part of that program is men's basketball. So I've been blessed in the fact that I've been able to build an athletic program, not just a sports program. And that has been fulfilling."
But with the end of this era nearing, and 800 wins in the books, Holley said he knows what is really important when all is said and done.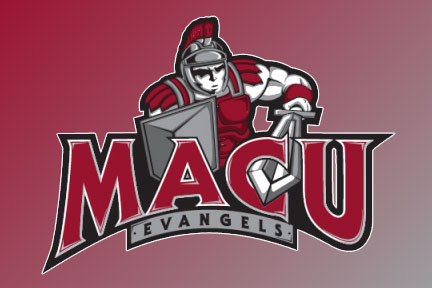 "You know, that basketball or athletics, is just an arena to teach life lessons. There will be a time when basketball, or whatever sport you're playing, will be behind you. You may still have the love for the game and so forth, but the lessons you can learn through those sports will serve with you for the rest of your life.
"And that was my experience. My coaches in high school helped me to understand that hard work, commitment, being a contributor in whatever way you find yourself in and being a positive part of the environment are things you learn about life that build a successful program.
"Those are the things that I think are the most important."
Holley won the 800th game on the road at Pickens-Springer Gymnasium in Bethany.  And the perspective Holley had about it was consistent with the humility he has shown in coaching.
"It again simply goes back to the fact that when 800 comes, it's a reflection on the players that have come through here," Holley said.
"I tell everybody that I haven't made a point in any of these victories. It's all been players. So I haven't won a ballgame. It's about the players and the kids and the things they have contributed to reach this milestone.
"When it happens, it'll be the memories of the kids that made it happen. It'll be satisfying to see that happen, but I'm certainly aware that I haven't scored a point in any of them."