The M.O.
• Only one Division II team in Oklahoma grabbed a bid to the NCAA Tournament – the Cameron Aggies. The women opened the season with a 1-6 record, but were able to put things together and earn victories over in-state rivals Southeastern and Northwestern and nationally ranked Harding on their way to a 15-11 record, overall and in-region. CU finished third in the Lone Star Conference at 12-4 and the 12 conference victories were a program record.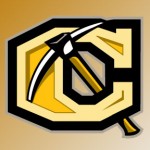 Cameron is in as the No. 8 seed in the South Central region and drew top-seeded West Texas A&M. The Aggies travel to Canyon, Texas, to face WTAMU for the third time this season (both previous meetings were won by WTAMU) and will play on Friday at 6 p.m.
CU's Jazzmine Robinson was selected to the All-LSC First Team and Brandi Leal to the All-LSC Second Team.
• Oklahoma City won the Sooner Athletic Conference women's basketball tournament. Langston won the Red River Athletic Conference women's basketball tournament. Both receive automatic bids to the NAIA national tournament next week.
Oklahoma Baptist's women were runners-up in the SAC tournament and by rule, since OCU was also the regular season champion, the Lady Bison will get into the tournament as an at-large bid.
It is sincerely hoped that these three teams are sent to different regions on the bracket. Because the entire tournament is played in Independence, Mo., there is no benefit to placing teams whose campuses have some geographical proximity within the same region solely for that reason. Spread them out. If they are good enough to advance – and all three were in the NAIA Top 10 throughout the year – let them advance to meet in a Fab Four or Championship matchup and not somewhere way too early in the bracket.
I am speaking directly to you, NAIA Tournament Committee.
• Playing five games in six days to claim a state title may not be an impossible task, but it proved to be a little too much in 2015. Two teams made a valiant effort, though.
Class A's Thomas Terriers and Class B's Forgan Bulldogs each lost in the Area final on Monday while rebounding on Tuesday to take the Consolation final and the trip to State. Thomas won twice before falling 64-56 to Glencoe, a team that has now won three state titles in a row. Forgan was trying to win its fourth title in five years, but came up short on Saturday to Fort Cobb-Broxton, 53-46.
• To win the championship of the Class B girls basketball tournament, Lomega must have felt like it needed to play to the very last second, even though the Raiders beat Coyle by 13. That was because Coyle had shown that it was never out of a game.  The Bluejackets came from behind twice to force overtime and won both.
Coyle trailed Burlington in the quarterfinal by 11, 51-40, with just more than two minutes remaining. The Bluejackets scored 11 straight to force OT and shut out Burlington in the extra four minutes, ending the game on a 16-0 run to win, 56-51. On Friday, Coyle scored the final four points in regulation to tie the game at 50 apiece and allowed only one point in overtime to win and closed the game similarly – a 13-1 run – and won 59-51.
Lomega would not be denied and defeated Coyle, 52-39, for the title.
• Northwestern's search for a new men's basketball coach was completed quickly.  The Rangers will announce the new hire tomorrow morning at 11 a.m.