January 2016 is in the books. Wow, that went by quickly. Or maybe I'm just getting older…
Here are some observations from around the state in today's M.O.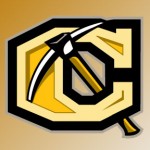 • It's been a long time coming for a couple of teams to pick up the wins they earned on Saturday.
For Cameron's men, the Aggies went into Wichita Falls and came out with the upset win over No. 6 Midwestern State, 80-75. A big victory on more than one front for CU. Not only was it the second consecutive win against a ranked opponent (CU won 80-79 last week over No. 11 Angelo State), but also it puts the Aggies in sole possession of first place in the Lone Star Conference. The win was also the first for Cameron at Midwestern State since 2002.
You have to go back a little bit farther to find the last win for Northwestern over Arkansas Tech. In fact, you have to go back to the year in which I was born. (TMI?…) Prior to Saturday's 86-70 win, the Rangers hadn't beaten the Wonder Boys in seven previous attempts as members of the Great American Conference. The last Northwestern victory in the series came in 1971 when NWOSU came away with a 89-79 victory.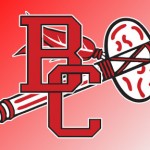 • It hasn't been as long as either of the above losing streaks, though it may have felt like it for Bacone. But the Warriors stopped a 14-game slide with a win on Saturday. Bacone picked up its first win since Nov. 17 in Palmer Gymnasium with an 83-74 victory over St. Gregory's. Geo Brewer had a big night and spent most of the game on the court. He spent just 22 seconds of game time on the bench, but provided quality time and scored 35 points.
• Jake Hedrick made his coaching debut on Sunday and it was a memorable one. His NSU RiverHawks won the season opener over East Central, 19-8, at Rousey Field. An 11-run victory is not a bad way to pick up Coaching Victory No. 1.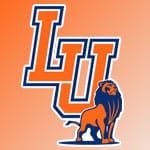 • Langston's basketball teams continue to slide under most radars, but we're not letting them do that here. The Lady Lions have won six in a row and 11 of the last 12. The Lions have won straight and 13 of the last 14.
Both teams are preparing for a solid postseason run, but before that are big-time conference games awaiting them on the road this weekend against the LSU schools.
• Signing Day is Wednesday.
The Oklahoma Sports Podcast will have interviews with Division II football coaches throughout the state. Please check back to hear about your team.