By Cooper Stanley
The Northwestern Oklahoma State softball team heads into the 2017 season ranked as the 12th team out of 12, according to the Great American Conference preseason coaches' poll.
The Rangers received 16 votes in preseason polls, however the bottom three teams in the conference were all relatively close in voting compared to the top half of the conference, with Ouachita Baptist just nine votes ahead of the Rangers with 25, and rival Southwestern Oklahoma State with 34 votes.
The preseason poll has defending GAC champion Southern Arkansas as the favorite with 116 votes, closely followed by Arkansas Tech who received 112.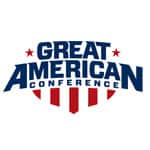 The Rangers lost a key component to their team with breakout star Jordan Haya graduating last year. Haya lead the Rangers in almost every offensive category imaginable, including batting average (.327), homeruns (11), and RBI's (30).
With all-region selection Haya gone the Rangers look to junior Madison McGraw to lead the Ranger attack. As a sophomore McGraw lead the team in doubles with 14, which also had her tied for fourth in the GAC, as well as knocking in 19 runs, and being named to the All-GAC honorable mention team.
The GAC is known as a high powered offensive conference where pitching takes a back seat, but for the Rangers, their pitching staff may be the key to a successful season. The Rangers look to stop opponents with a three-headed monster comprised of sophomore Jalena Arthur, junior Madison Garza, and sophomore Karly Murray.
Coach Charlie Zeilman brought in 18 new players to hopefully spark a change and create a different dynamic that will lead the Rangers to success in the upcoming season. Zeilman also brought on new assistant coach Jill Webb, who recently finished her softball career at Georgetown University.
The Rangers open up their season on Feb. 3 in Lubbock, Texas, in tournament play. The home opener for the Rangers is scheduled for Feb. 24 against conference powerhouse Arkansas Tech.