Quick. Name the running back that has the most rushing yards in college football in the state during the past two seasons.
If it took you a while or you didn't get it all, you're probably not alone. Sometimes coverage of the state's westernmost university can be a little slim.
The answer is Chris McClendon, who is heading into his senior season at Oklahoma Panhandle State University.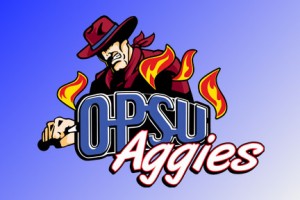 McClendon has crossed the 1,000-yard mark in 2014 with 1,170 yards and got really close to that plateau with 964 yards rushing in 2013. In fact, he is only Oklahoma college player to have more than 2,000 yards during the two-year span (2,134).
But whether or not you have heard the name, his coach and team know what McClendon brings to the table.
"Chris has several great attributes as a running back," said Russell Gaskamp, OPSU head football coach. "I think first and foremost, he's a good leader among the team. He's a hard-worker in practice and he knows the offense in and out, so he's a real versatile player. You can do a lot of different things with him.
"Chris probably has the softest hands I have ever seen on a running back. He just doesn't drop anything. He's such a weapon coming out of the backfield in the passing game. He was our third-leading receiver last year in addition to being a 1,000-yard back. He just has really soft hands, great vision, and he just an all-around complete back with all the tools."
McClendon graduated from Parkview High School in Little Rock, Ark., in 2011. He was an all-stater in Arkansas as a football player, and excelled in baseball as well.
While in high school, he committed to attend Memphis, but instead played baseball at the junior college level. When he had the opportunity to walk on at OPSU, he took it.
McClendon has excelled at OPSU in football, but has been a part of the Aggies' baseball program as well. This spring he batted .244 and led the team in triples and home runs.
But the numbers he has racked up on the football field are what may get him noticed on the next level. McClendon averaged 6.8 yards per carry in 2014 and was not often brought down in the backfield. He had nine rushing touchdowns and caught three more.
He was an integral part of the Aggies' historic season. OPSU won seven games for the first time in nearly 30 years and McClendon helped his team to a school record 43.3 points per game.
The praise he drew from his coach was about as high as it can get.
"I've been a Division II football coach for a long time at four different schools now, and Chris is the best Division II running back I've been around," Gaskamp said. "And it's not to take anything away from the other schools I've been at. He's just the complete package.
"He has great vision, great balance for a big guy. Chris is a 225-pound back. He's a great blocker in the protection game. He's an unselfish guy.
"You know, he's a guy that we should probably put the ball in his hands more, but just the nature of our offense is one that facilitates. But he's a guy that, for us to be successful this year, we want his touches to go up to about 25 a game."
The schedule for OPSU is a little different this season. The Aggies are moving from a scheduling affiliation with the Central States Football League to an affiliate football membership with the Lone Star Conference. The level of competition is increasing.
The Aggies will have to replace star quarterback Caleb Holbrook, who finished his senior campaign last year in high form. So McClendon, with strong backfield mate Rob Moore, will likely be called on early to shoulder the load.
"I think that just by human nature as a coach, you're going to lean a little more heavily on the running game, at least initially," Gaskamp said. "And I think with the schedule we're playing, it will be really important for us to be able to run the ball, especially early on."
The target may be on McClendon's back this year, as he tries to repeat and build on the success of the previous two years.
So if this is your first time to have heard about Chris McClendon, you may be in the majority. But if you've had the chance to watch a game at Carl Wooten Field during the last two seasons, McClendon's skills are no secret.
And make no mistake, the teams on the Aggies' schedule know who he is.
OPSU opens the 2015 schedule on Thursday, Sept. 3, on the road at Angelo State at 7 p.m.