This week's Oklahoma college Players of the Week, presented by First United Bank, are Mariah Garcia, UCO; Baylee Price, NSU; and Sonora Zukerman, CU.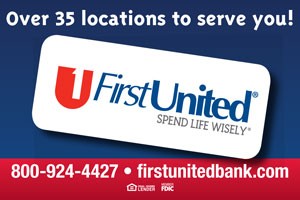 Mariah Garcia, sophomore, Central (Mustang H.S.)
Garcia established a meet record in women's discus at the John Jacobs Invitational, held at Oklahoma University, and won the event with a 192′-8″ toss. Her performance came against competitors from a field of primarily Division I programs. Garcia's toss is the best in Division II this year and it marked the third time that the sophomore has established a new UCO record in the discus.
Baylee Price, junior, Northeastern State (Broken Arrow H.S.)
Price led her team to the first MIAA tournament title in program history with a 20-stroke victory. For her part, the junior took the individual medal for the second time in her career at the conference event – she did it also as a freshman. The win, an 11-stroke victory which she led from start to finish, was the fourth of the season for Price and the sixth of her career.
Sonora Zukerman, senior, Cameron (MacArthur H.S.)
Zukerman provided almost enough run support by herself to earn the victory in Cameron's 5-3 win over Angelo State in the series finale. The senior pitched the complete to take the win, but her presence at the plate brought her to a milestone. She belted a three-run home run in the first inning, her 12th of the season. That gives Zukerman 43 for her career, which ties the school record.