This week's Oklahoma college Players of the Week, presented by First United Bank, are xxx; sss, CU; and Jordan Watson, USAO.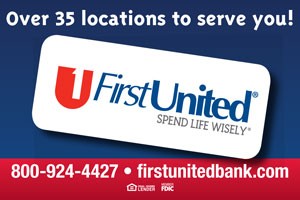 Lacey Herbert, junior, Oklahoma Baptist
Herbert didn't let a stressful week of finals or even a trip to the emergency room earlier in the week keep her from a great performance, helping her team to a win in the NCCAA Women's Track and Field National Championship. Hebert finished third in the heptathlon (4,204), sixth in the 100m hurdles (15.42) and 15th in the javelin (97-7).
Bronson Pulgados, junior, Cameron
The Aggies earned a trip to their first LSC postseason tournament and Pulgados helped them to grab a win while they were there. He was 2-for-4 with an RBI in the Aggies' 4-2 win over Angelo State in the opener. For the tournament, Pulgados was 6-for-13, had a pair of doubles and a homerun. He slugged .846, had five RBI and scored twice and was named to the All-Tournament team.
Jordan Watson, junior, USAO (Edmond Santa Fe H.S.)
In the SAC baseball championship game on Monday, Watson led USAO to a 4-2 win. He gave up two runs on three hits in the first, but settled down to allow only two hits through the next seven innings. He retired 16 in a row at one point, 21 of the last 22 he faced, and struck out 16 during the game.