This week's Oklahoma college Players of the Week, presented by First United Bank, are Daniela Wallen, OCU; Jamie Bonnarens, CU; John Moon, OC; and Jordan Rutherford, SGU.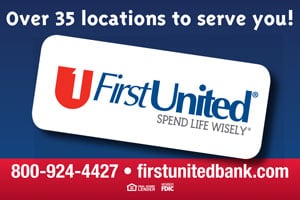 Daniela Wallen, senior, Oklahoma City
Wallen continues to put up numbers night after night. The senior averaged 25.0 points, 7.5 rebounds and 6.0 steals per game in wins over John Brown and Bacone. Wallen is still at the top of the scoring list in the country, leading the NAIA with 24.13 points per contest.
Jamie Bonnarens, freshman, Cameron (Cache H.S.)
Bonnarens averaged 24.0 points and 6.5 rebounds for the Aggies, who split on the week. The freshman scored a career-high 32 points against Texas-Permian Basin, which was also the first 30-plus-point performance for the Cameron WBB program this season. Bonnarens also grabbed 11 boards against UTPB in the win.
John Moon, senior, Oklahoma Christian (Crescent H.S.)
It's tough for Moon to continue to post career-high performances, but he did so against TAMIU in an overtime loss. Moon scored 30 points – a day at the office for the senior – and brought in a career-high 21 rebounds and four blocks on the night. He averaged a double-double of 24.0 points and 15.0 rebounds on the week.
Jordan Rutherford, senior, St. Gregory's
Rutherford helped the Cavs to a split on the week, averaging 23.0 points and 8.0 rebounds for the week. He recorded a career-high 31 points to go with five rebounds, two assists and two blocks, but it wasn't quite enough in a loss to Wayland Baptist.