The Western Conference leading Tulsa Shock took to the road to face the Eastern Conference leaders on Friday and came away with a hard-fought win over the Washington Mystics.
Plenette Pierson had a game-high 24 points and the ultimate game-winning shot with just more than 30 seconds left to lead the Shock to an 86-82 victory.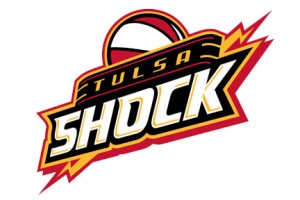 Tulsa (5-1) has won five straight and continues to build on the best start for the franchise since its move from Detroit prior to the 2010 season.
Down 82-81 in the final minute, Pierson had a turnaround hook shot that went in. She and Skylar Diggins made free throws in the remaining seconds to ice the game.
Riquna Williams came off the bench and scored 22 points while Diggins put in 14. Courtney Paris and Amanda Zahui B each had nine points. Paris led both teams with 14 rebounds.
Washington (3-2) went up by eight early, 17-9, in a game that was back and forth all night. The Shock fought back to take a four-point lead at the half.
Then Tulsa led by eight midway through the third quarter, 50-42, but the Mystics didn't go away. Ally Mallot's three-pointer with seven minutes remaining tied things up at 71 apiece.
Emma Meesseman shared the game-high scoring honors, scoring 24 in the loss.
Tulsa stays on the road as the Shock travel to Minnesota on Sunday. Tulsa lost at Minnesota, 83-75, in the season opener, so far the only loss of the 2015 season. Game time is set for 6 p.m. in the Target Center.