The Tulsa Shock started a four-game road swing just after losing Skylar Diggins for the season with a knee injury.
And on the final stop on this stretch of the schedule, they finally got the win.
Tulsa (9-4) led from start to finish to defeat Atlanta, 85-75, stopping a three-game slide.
Plenette Pierson led the way with 24 points, but as has been the case with this team all season, it was very much a team effort.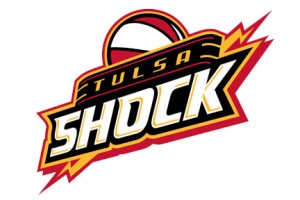 Riquna Williams scored 23 points and was 14-of-16 from the free throw line.
Brianna Kiesel had 16 points, including a runner scoop shot right down the lane that expanded the Shock's slim one-point lead back up to three again in the final minute.
Karima Christmas nearly had a double-double with 12 points and nine rebounds and Courtney Paris played big on the inside pulling down 10 boards and had four assists.
The Shock led by as many as 10 in the first quarter when Jordan Hooper drained a three near the end of the period, putting her team up 29-19. Tulsa made 12 of its first 16 shots.
The shooting percentage dropped off after that, but good defense and made free throws carried the team the rest of the way. Tulsa was a franchise best 29-of-36 from the line.
The Shock come back to the BOK Center for their next game. Tulsa hosts Los Angeles on Saturday at 7 p.m.