It came down to the final minutes of the regular season for the Northeastern State women's soccer team to secure a spot in the Mid-America Intercollegiate Athletic Association post-season tournament.
And beyond.
NSU's McKenzie Musella hit a penalty kick in the 108th minute to lift her team to a 2-1 upset victory over Southwest Baptist on Sunday.
The RiverHawks (8-10, 5-9 MIAA) will be the No. 8 seed in the MIAA Tournament which gets underway Wednesday.  The first round match will be against top seeded Central Missouri (17-0-1, 14-0) in Warrensburg, Mo, at 7 p.m.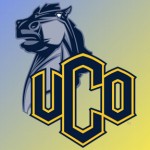 The Jennies earned the No. 1 seed by winning the league's regular season title for the fifth consecutive year.
UCO will be the fourth seed in the tournament and will host a first-round game.
The Bronchos (12-4-2, 9-3-2) come into the post-season having won four of the last five contests.  Central hosts No. 5 seed Lindenwood on Wednesday at 3 p.m.