From SGU Sports Info.
Brad Collins, Sports Information Director
GULF SHORES, Ala. – St. Gregory's sophomore Jerica Heyd claimed her school's second individual women's national title Friday, winning the triple jump in impressive fashion at the NAIA Outdoor Track and Field National Championships at Mickey Miller Blackwell Stadium.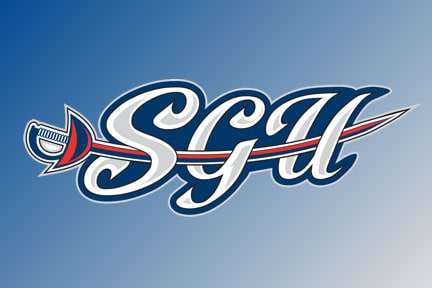 Heyd, a native of Dumas, Texas, came into the competition with the NAIA's fifth-best jump at 12.05 meters. She bested that twice, overtaking the eventual runner-up with a leap of 12.23 before posting a 12.25 in what turned out to be a ceremonial victory attempt.
"I just kept gaining confidence with each jump out there today," Heyd said. "Coming in, I was just focused on being an All-American and placing. But after winning my heat, I knew I had a shot at it. I just told myself that I needed to bring it. After I hit that 12.23, it was just pure joy."
The Cavaliers' first individual women's national champion was Monika Kalicinska, who won the marathon in 2013. Heyd claimed the fourth outdoor national championship and fifth title overall for SGU's track program (women and men). Because of her finish, she also earned All-American status.
"We are in awe at how she has performed," said SGU coach Mark Betterton. "She has worked so hard on improving her technique over the last month or so and has continued to impress. I've never seen her as determined and focused as she was coming into this meet. We are so happy and excited for her."
Warner Pacific's Alyssa Neal finished second with a distance of 12.12. Kayla Wilson of Southwestern (Kan.) placed third at 11.91.
Heyd qualified for the national meet at the Red Raider Open in late April, posting that "A" standard 12.05.