Tulsa had plenty of shots on Thursday night, but not enough of them fell.
The Shock lost its second straight contest on the road, 86-55, to the Phoenix Mercury.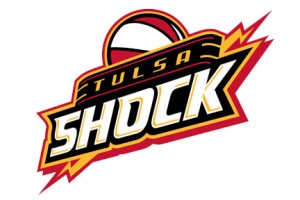 All nine active players for the Shock saw time on the court, and only Karima Christmas scored in double figures as the Shock produced a season-low 55 points on 28 percent shooting from the field.
Christmas had 11 points and Courtney Paris had eight. Riquna Williams, Jordan Hooper, Vicki Baugh and Theresa Plaisance each scored seven in the loss.
The Shock are playing in their second game since losing Skylar Diggins to a season-ending knee injury and have lost both.
Tulsa (8-3) shot only 28 percent from the field, while Phoenix nearly doubled that 55 percent. Candice Dupree had 16 points and was one of four Mercury players to score at least 11 points.
Tulsa plays again tomorrow night as the west coast portion of the four-game road swing continues in Los Angeles.