From Tulsa Shock
Eric Newendorp
TULSA – Tulsa Shock guard Skylar Diggins will miss the remainder of the 2015 WNBA season due to tearing her right Anterior Cruciate Ligament (ACL).  She will undergo ACL reconstructive surgery, but a date for the procedure has not been set at the time of this release.
"I'm focused on getting healthy and stepping on the court even stronger," said Diggins. "For the remainder of this season, I will continue to support my teammates in every way possible."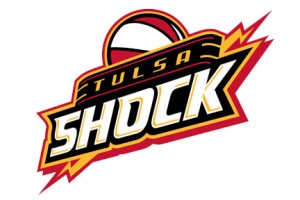 The injury occurred with 44 seconds remaining on the clock during the Shock's game versus the Seattle Storm at the BOK Center on Sunday, June 28th.  The Shock won 93-89 and Diggins scored 31 points in the game, which was her season high.
Diggins is in her third season out of Notre Dame, and at the time of her injury she led the Shock in minutes averaging 32 per game, and in points per game averaging 17.8.  She was also averaging five assists per game and was ranked fourth in the league in both scoring and assists.
Diggins was the WNBA's Most Improved Player and a First-Team All-Star in 2014.