The Tulsa Shock grabbed a small measure of vengeance on Sunday night with a road win over the only team to have been them this season.
Tulsa battled throughout before pulling away late in the fourth quarter to beat the Minnesota Lynx, 86-78.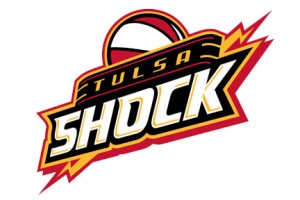 With the win, Tulsa is now in sole possession of first place in the Western Conference and has the league's best record at 6-1. The win was also the sixth consecutive for the Shock as they continue to build on the longest winning streak and best season start since the team came to Tulsa prior to the 2010 season.
Skylar Diggins led the way with a game high 26 points, her highest output of the season, and dished out eight assists.
Courtney Paris also had a season high in scoring with 16 points and recorded her second double-double of the year, collecting 11 rebounds as well. Riquna Williams scored 17.
Tulsa had a slow start on the road again on Sunday. Minnesota (5-2) got up early with a 9-0 run to start the game.
The Lynx had their largest lead at 10 points, 23-13, late in the first quarter. Minnesota led by nine again in the second quarter, but Tulsa used an 18-9 run to close out the half and tied the score at 38-38 going into the break.
Minnesota wouldn't go quietly and led much of the third quarter. However, Jordan Hooper's three-pointer with two seconds left in the period gave Tulsa a 58-57 lead and it would not trail again.
Rebekkah Brunson led the Lynx with 18 points, Maya Moore had 16 and Seimone Augustus and Damiris Dantas each scored 15.
The streaking Shock get a few days rest before hosting the New York Liberty on Friday, June 26, in the first of five games in an eight-day stretch. Tip time at the BOK Center fro Friday's game is set for 7 p.m.