Part 5 – The "other" Oklahoma school
Not every school from Oklahoma broke ties with the Lone Star Conference in the summer of 2010.
Cameron might have had reasons to go as well, but also had reasons to stay.
Aggies' athletic director Jim Jackson described the feeling of suddenly being the lone school from north of the Red River in the Lone Star Conference.
"It was really strange," Jackson said. "With us being the only ones that remained in Oklahoma, we lost our in-state rivals. And even though we still played them in non-conference games, you just always look forward to hooking up with your in-state rivals during the conference season – in every sport. So it was strange.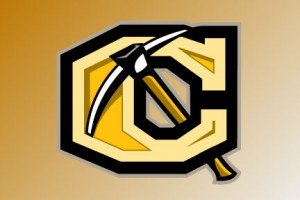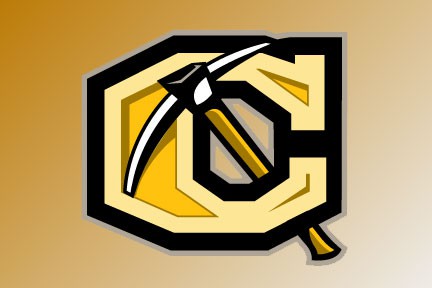 "And we knew that it was going to hurt our travel budget. Instead of going and hour and 15 minutes up to Southwestern, we were going to have to pick up somebody that was farther away.
"It was just a strange feeling. There were a lot of emotions in the room. And I tell people, it just wasn't good. It wasn't a good thing at all."
If Cameron had chosen to leave the LSC, it seems likely the Aggies would have been in the group with East Central, Southeastern and Southwestern that went with nine Arkansas schools to form the Great American Conference.
But there was a big reason for them not to go that route.
They hadn't been asked.
After the news broke of those three schools departure, Jackson was quoted by the Lawton Constitution as saying, 'I do not anticipate being approached. Even if we are approached, we are committed to the Lone Star Conference.'
Jackson confirmed that he hadn't been contacted by the conference, which at that time had no official title.
"Before they had a name, we called them the A-OK, for Arkansas-Oklahoma. I thought it was a perfect name for them – the A-OK Conference."
And there was one glaring difference between Cameron and the other schools from Oklahoma that left.
"I think it was basically because of football," Jackson said. "That was my take. Because we were a non-football playing school, we really weren't a fit for them. And I felt like, and was told by a couple of the schools' athletic directors that they had no intention of approaching us because we didn't have football.
"And I will tell you this: If we had been approached, I doubt we would have moved, because of our ties to the Lone Star Conference."
There was football at Cameron at one time. The Aggies won the NAIA national championship in 1988. But the football program was shut down in 1992.
Cameron Stadium is still used by local high schools around the Lawton area, and there are marching band contests and other activities that take place in the facility, which seats 10,000. But no CU football.
And while there were issues for those schools forming a new conference or dealing with the status of being an Independent, Jackson said Cameron's location helped and is actually a positive in working with non-conference scheduling. And there would be more non-conference games with a smaller conference slate.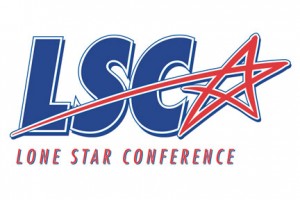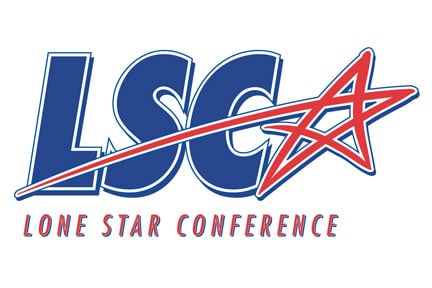 "We're centrally located," Jackson said. "Before the breakup, we were right in the middle. Now we're on the north end of the Lone Star Conference. But we still have access to the Oklahoma schools. We're not that far from Newman, We're really not that far from the Arkansas schools. We have people to play.
"So we can fill our schedules with D-II opponents and then we can play the NAIAs when we have to in order to fill in the gaps. We're a little different than somebody on the outlying area. We haven't had any struggle scheduling. And we've always felt we've held our own competition-wise.
"We just miss playing the Southeasterns and the Southwesterns. And we miss those day trips where our volleyball team could go in the afternoon, play at night and be home and back to class the next day. That was really the hardship when we took those people out of the schedule."
The LSC roster dropped from 16 to 11 with the departure of the five Oklahoma schools. In 2013, Abilene Christian and Incarnate Word both went to Division I, causing the membership to fall to just nine.
But the conference is rebuilding itself, picking up two new members after this athletic year, which Jackson said with was good.
"I think the conference was better at 15-16 members. And now we've been nine, but in year '16-'17, we're going to pick up Permian Basin and Western New Mexico.
"I'm excited about them, even though that's a good haul to Silver City, New Mexico. But Permian Basin is not too far from Angelo State. But in this day and age, you're going to have to travel."
Although they are now out of conference contests, Jackson talked about the importance of continuing to not only keep ties with Oklahoma institutions, but also to have them on the schedule.
"As I look back on it, I still think it's silly. I mean, we play Southeastern. We play Southwestern. We play East Central. We play UCO. I'm not sure, but I think we scrimmage Northeastern. We still try to schedule as much as we can with our Oklahoma partners when we can.
"The challenge has been in certain sports that the MIAA is so big and the GAC is so big, sometimes they don't need non-conference games. But when they do, like we play Southwestern in women's basketball, it's an hour and 15 minutes. It's silly for us to not schedule each other."
One of the concerns listed about the decision to change affiliations was travel. Jackson pointed out that travel is a constant, but that not all travel is the same.
"I made those trips to Arkansas – to the Hardings and the Arkansas Techs. That's hard travel, you know. There are a lot of two-lane highways with logging trucks. To me, that's hard travel.
"Those schools are great. We play Arkansas-Fort Smith. We play Harding. Nothing against those schools, but I'm not sure the travel in the Great American for us saves us anything as far as stress on the road. Whereas when we go to all our Texas schools, we're going Interstates and pretty easily travelled highways."
He also noted that if things had been different, that might have been A-OK, too.
"When it comes to the end of the day, had we gone to the GAC, we would have been a good fit, if we had football. They're good schools."
But at the time, it wasn't a difficult decision for Jackson and the Cameron administration, because there really was no decision.
"I think that had we had football, the Great American would have contacted us and would have wanted us to come along," Jackson said. "Then Cameron would have had to make a decision on what to do. We didn't have to make that decision because we were never invited. And so it's kind of an easy decision when you're not invited."
But there are no sour grapes from the Aggies. Jackson said his program is pleased to be where it is and what it is.
"I will say that I'm happy in the Lone Star Conference. "We've hired Jay Poerner as our new commissioner. I'm excited with the direction the Lone Star is going. I'm excited about the leadership. I'm excited about the two new schools coming in."
"We're a Lone Star school. I tell everybody and I tell my staff, 'We're proud to be in the Lone Star.' And I think the Lone Star has such a good reputation, it is tough competition in every sport.
"I go down every sport, and we don't have football so I don't include football in my thinking, but men's and women's basketball is strong, baseball is strong, softball is strong, volleyball is strong – I mean, they're all strong.
"We're in a good league. We're in a league that fits us."
So Cameron became the "other" Oklahoma school when talking about the realignment of many of the state's D-II programs.
And five years ago, CU and 10 other schools (and later only eight) in the Lone Star Conference remained to reassess how the conference was to continue.
[To be continued]
Part 1 – Realignment fever
Part 2 – Division differences
Part 3 – Starting a conference from scratch
Part 4 – Two-year transition
Part 6 – Meanwhile, back at the ranch
Part 7 – Ripple effect
Part 8 – The perspective of time