By Cooper Stanley
ALVA – Northwestern Oklahoma State faced off against Arkansas Tech in Great American Conference play with Tech coming out on top by a score of 98- 85.
The Wonder Boys were lights out from beyond the arc, raining down 18 three-pointers in the contest.
The Wonder Boys opened the game foreshadowing events to come with a three-pointer from Montrell Williams. The Rangers, however, got out to a quick lead thanks to the interior post play of Austin Klug.
The first half was a back and forth affair, with the Wonder Boys sticking to their shooting game plan, while the Rangers played a more balanced game of post play, jumpers and driving to the lane. The game was all squared up at 47 apiece following 20 minutes of play.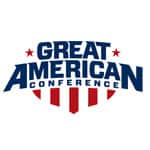 The Wonder Boys wasted no time getting out to a 60-47 lead after going on a 13-0 run to open the half. The Wonder Boys were relentless with the three ball in the contest, it seemed as though every time they shot the ball it was a clean swish for three.
The Rangers looked for some offense off the bench, going to Hunter Frisby who immediately sank a three pointer, which got the home crowd of Percefull field house rocking again. They couldn't quite recover from the 13-0 run the Wonder Boys got out to start the half.
The Rangers at one point brought the game back to just trailing by seven points after Zach Dumas hit a three from downtown, but the Wonder Boys never let their feet off the gas pedal keeping the Rangers at bay with back to back to back three-pointers after that.
The last few minutes saw tempers flare. Ranger Adrian Motley and Wonder Boy Bennie Lufile were separated by players and coaches following a hard foul.
As a result of the skirmish, Lufile was ejected from the game and Motley was given technical foul. Ranger Brandon Green was also ejected from the game for running onto the court during the altercation, which is cause for an immediate ejection.
After the final buzzer sounded the tensions carried over into the post-game handshakes between the two squads. Both players and coaches were involved in a heated pushing match in attempts to separate the two teams from each other.
These altercations however didn't change the outcome of the game. Arkansas Tech improved to 8-4 in GAC play, led by Justin Graham and Williams who dropped 24 and 19 points respectively. While Northwestern fell to 4-8 in GAC play despite 26 points from Motley and 22 points from Dumas.