The regional round of the 2022 Oklahoma high school basketball playoffs in Class B continues.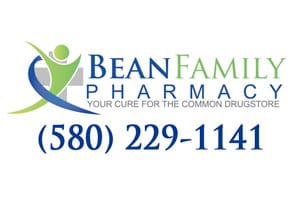 The brackets in Area I and Area II were postponed on Thursday. The three-day competition will take place on Friday, Saturday and Monday. Area III and Area IV brackets will continue to be played on Thursday, Friday and Saturday.
Here are today's matchups with scores to be updated.
CLASS B
AREA I 
At Beaver
Winners' bracket
Boise City 43, Forgan 34 (Girls)
Tyrone 44, Forgan 35 (Boys)
Consolation bracket
Tyrone 37, Buffalo 32 (Girls)
Boise City 53, Buffalo 47 (Boys)
At Hammon
Winners' bracket
Hammon vs. Corn Bible (Girls)
Leedey 45, Indiahoma 37 (Boys)
Consolation bracket
Leedey vs. Indiahoma (Girls)
Hammon 84, Corn Bible 34 (Boys)
At Okeene
Winners' bracket
Okeene 44, Balko 31 (Girls)
Mountain View-Gotebo 65, Timberlake 41 (Boys)
Consolation bracket
Sweetwater 50, Medford 36 (Girls)
Balko 57, Okeene 36 (Boys)
At Fairview
Winners' bracket
Arnett 82, Kremlin-Hillsdale 65 (Girls)
Goodwell 70, Kremlin-Hillsdale 39 (Boys)
Consolation bracket
Goodwell 43, Shidler 36 (Girls)
Shidler 48, Waynoka 32 (Boys)
AREA II 
At Dover
Winners' bracket
Paden 57, Dover 38 (Girls)
Fort Cobb-Broxton 74, Paden 35 (Boys)
Consolation bracket
Fort Cobb-Broxton 57, Oaks 32 (Girls)
Dover 83, Oaks 63 (Boys)
At Coyle
Winners' bracket
Lomega 75, Coyle 32 (Girls)
Coyle def. Lomega (Boys)
Consolation bracket
Agra 54, Macomb 38 (Girls)
Wesleyan Christian 74, Mulhall-Orlando 73 F/OT (Boys)
At Glencoe
Winners' bracket
Varnum 81, Copan 40 (Girls)
Glencoe 53, Midway 47 (Boys)
Consolation bracket
New Lima 48, South Coffeyville 28 (Girls)
Copan 94, Varnum 91 F/OT (Boys)
At Mvskogee Dome
Winners' bracket 
Earlsboro 70, Welch 44 (Girls)
Kinta 49, Earlsboro 42 (Boys)
Consolation bracket
Wilson [Henryetta] 48, Braggs 37 (Girls)
Braggs 45, Mason 32 (Boys)
AREA III
At Alex
Consolation bracket
Roff 34, Fox 31 (Girls)
Turner 60, Alex 39 (Girls)
Lookeba-Sickles 65, Thackerville 40 (Boys)
Alex 60, Ryan 29 (Boys)
At Chattanooga
Consolation bracket
Erick 43, Maysville 39 (Girls)
Blair 42, Verden 39 (Girls)
Erick 47, Maysville 28 (Boys)
Maud 55, Bray-Doyle 22 (Boys)
AREA IV
At Moss
Consolation bracket
Caney 45, Smithville 29 (Girls)
Buffalo Valley 57, Tupelo 30 (Girls)
Springer 56, Smithville 47 (Boys)
Calvin def. Tupelo (Boys)
At Stringtown
Consolation bracket
Coleman 54, Sasakwa 44 (Girls)
Stringtown 32, Achille 25 (Girls)
McCurtain 42, Moyers 35 (Boys)
Battiest 54, Kiowa 29 (Boys)