The OCU Spirit Squads call Oklahoma City home, but made themselves at home in Daytona this April.
Oklahoma City pulled a three-peat, winning national championships with the Cheer and Pom Squads in Team Dance Performance Small, Small Coed Cheer and Hip Hop Division III.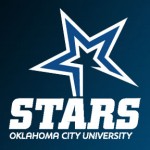 The groups showed dominance throughout the weekend as each one was in first place after not only the final round, but also after the preliminary round. OCU was never out of the top spot.
In the Team Dance category, Oklahoma City scored 8.922 in the final, holding off Baker (Kan.), who put up an 8.873. The Stars also won the award for best choreography.
The Stars Cheer Team posted a final score of 92.33 in the NAIA Small Coed Cheer championship, beating Martin Methodist (Tenn.) by 0.70 points.
And OCU won the NDA Hip Hop Division III title, the program's first Hip Hop championship with a 9.397 final score, ahead Mount San Antonio (Calif.) at 9.369.
With these titles in hand, along with titles in men's golf and softball, OCU's count of national championships rose to 62 at the end of the 2015-2016 athletic year.
Top 10 of 2016 – No. 10: Miller rides into Rangers' record books
Top 10 of 2016 – No. 9: Garcia dominates D-II discus world
Top 10 of 2016 – No. 8: OCU softball rolls to ninth national title
Top 10 of 2016 – No. 7: Hillcats take Heartland title
Top 10 of 2016 – No. 6: Wortham scores six – six times – on the way to the top
Top 10 of 2016 – No. 5: Sooners sweep gymnastics titles
Top 10 of 2016 – No. 4: Moon shines on perfect night
Top 10 of 2016 – No. 2: Heath's walk-off grand slam gives OBU a national title
Top 10 of 2016 – No. 1: Big Mann on Campus