The OCU softball team won 67 games and a national championship in 2016. The Stars managed to top that in 2017.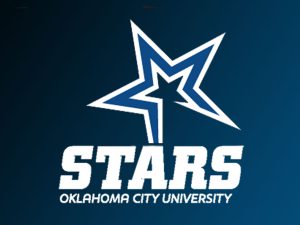 Oklahoma City earned 68 wins this year on the way to its second consecutive title, and 10th in program history.
The Stars went 68-1 and are 135-4 in a two-year span. The only loss this season came at the hands of a nationally ranked NCAA Division II program, a 7-3 loss at then-No. 6 West Texas A&M. OCU ended the year with 21 straight wins while opening the campaign 47-0 and had a 52-game winning streak dating back to the 2016 season.
Sophomore pitcher Georgia Wall was named the national tournament's Most Valuable Player for the second straight year. Wall went 4-0 and had an ERA of 0.25. She was joined on the All World Series team by fellow sophomore Jaci Smith and seniors Laci Joyner and McRae Cayton.
The Stars had five First-Team All-Americans, including Wall, Smith, Madison Ellis, Abby Meador and Kali Pugh. Samanthan Stallbaumer was listed as a Second-Team All-American.
Pugh also earned the honor of NAIA Player of the Year.
And head coach Phil McSpadden crossed the 1,600-win plateau during the year and now has a career record of 1,613-372 in 30 years at the OCU helm.
Top 10 of 2017
No. 1 – Stars softball is simply sensational
No. 2 – OU repeats and repeats and repeats
No. 3 – Lions go undefeated through regular season
No. 4 – OCU WBB picks up fourth title in six years
No. 5 – Owasso breaks through
No. 6 – SGU shuts down
No. 7 – Three-peat for Randall
No. 8 – 48 straight
No. 9 – OCU's Animat, Shaw dominate NAIA cross country
No. 10 – Luper, Stallard and the Bronchos