Almost always, the entries in the year-end Top 10 lists are celebratory. This one is not.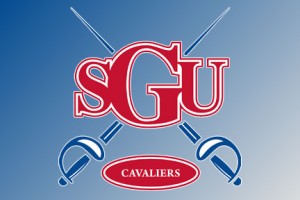 On Wednesday, Nov. 8, St. Gregory's University announced a decision by the board of directors that the school would suspend operations at the close of the fall semester, citing financial reasons for closing.
The students attending the school would have the opportunity to finish the course loads taken on through the semester, but would have to look to continue their education elsewhere starting in 2018.
The SGU athletic department ceased operations immediately on that Wednesday.
Soccer seasons were completed for the athletic year (8-9-1 women, 4-11-2, men) and the volleyball team (17-13) had played its final match in the Sooner Athletic Conference Tournament, falling in the quarterfinal on the Tuesday before.
But the basketball teams had just gotten their campaigns underway. The women got four games in and the men played three.
Spring sports will not record a game for 2018.
Coaches have been helping student-athletes try to find other places to continue their athletic careers.
In recent years, the Cavaliers have experienced some high moments, including the men's basketball team advancing to the Fab Four in 2014 and the softball team winning 48 games, gaining a No. 2 ranking in the NAIA poll mid-season and advancing to the NAIA World Series in 2016.
The Sooner Athletic Conference has lost a member and the Sooner State has lost a good program.
St. Gregory's University: 1875-2017.
Top 10 of 2017
No. 1 – Stars softball is simply sensational
No. 2 – OU repeats and repeats and repeats
No. 3 – Lions go undefeated through regular season
No. 4 – OCU WBB picks up fourth title in six years
No. 5 – Owasso breaks through
No. 6 – SGU shuts down
No. 7 – Three-peat for Randall
No. 8 – 48 straight
No. 9 – OCU's Animat, Shaw dominate NAIA cross country
No. 10 – Luper, Stallard and the Bronchos