The cross country program at Oklahoma City was strong again in 2017 and it was highlighted by strong performances throughout the season from Animat Olowora and Mark Shaw. Each was named the NAIA Cross Country Athlete of the Year.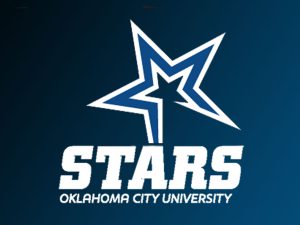 Olowora won her second consecutive NAIA Individual Title, running the 5K in 16:50, and is the first OCU runner to win the individual title. In her two years at OCU, the senior was a two-time All-American, two-time winner of the SAC individual title, four-time NAIA National Runner of the Week and had 10 wins in 10 career races.
Shaw became the first OCU men's runner to win the NAIA Individual Title and did so in the 8K with a time of 24:09. The sophomore also took first place at the Missouri Southern Stampede, the NAIA Mid-States Classic, the SAC Championship, with a second-place finish at the prestigious Chile Pepper Festival. Shaw was also named an NAIA National Runner of the Week this season.
Top 10 of 2017
No. 1 – Stars softball is simply sensational
No. 2 – OU repeats and repeats and repeats
No. 3 – Lions go undefeated through regular season
No. 4 – OCU WBB picks up fourth title in six years
No. 5 – Owasso breaks through
No. 6 – SGU shuts down
No. 7 – Three-peat for Randall
No. 8 – 48 straight
No. 9 – OCU's Animat, Shaw dominate NAIA cross country
No. 10 – Luper, Stallard and the Bronchos