The Langston Lions completed the rare feat of going undefeated through the regular season in 2017. It marked the first time that had happened for the program since 1973.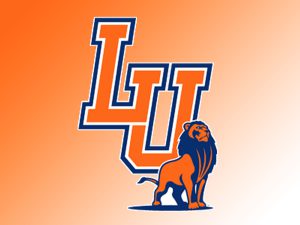 Langston (10-0) also went 8-0 in the Central States Football League and knocked off defending champion Arizona Christian on Homecoming to retake the title it had last won in 2014.
OklahomaSports.Net named coach Quinton Morgan the All-OSN Coach of the Year and DL Jamarie Finnie, who received two First-Team All-America nods, the All-OSN Defensive Player of the Year.
Quarterback/punter Jaylen Lowe was tabbed the CSFL Athlete of the Year.
The Lions fell to Northwestern (Iowa) in the first round of the NAIA playoffs.
Top 10 of 2017
No. 1 – Stars softball is simply sensational
No. 2 – OU repeats and repeats and repeats
No. 3 – Lions go undefeated through regular season
No. 4 – OCU WBB picks up fourth title in six years
No. 5 – Owasso breaks through
No. 6 – SGU shuts down
No. 7 – Three-peat for Randall
No. 8 – 48 straight
No. 9 – OCU's Animat, Shaw dominate NAIA cross country
No. 10 – Luper, Stallard and the Bronchos