The Saints did it again in 2017. Randall took home its third consecutive NCCAA Div. II National Championship.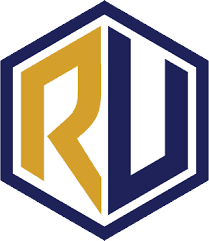 Coach Mark Berokoff has made Moore one of the toughest places in Oklahoma to win a college basketball game.
Randall (16-10) made it to the national tournament with an at-large bid after falling 104-103 to Manhattan Christian in the regional tournament and was the No. 4 seed.
The Saints then defeated No. 5 Bob Jones, 90-73, in the quarterfinal and top-seeded Grace, the team it beat in 2016 title game, 85-82, in overtime in the semifinal.
Behind strong performances from tournament MVP Xavier Hunter, Adam Morales and two-time National Player of the Year Trey Sneed, Randall held off Kentucky Christian, 90-76, to bring the national championship back to south Oklahoma City for the third straight year.
Top 10 of 2017
No. 1 – Stars softball is simply sensational
No. 2 – OU repeats and repeats and repeats
No. 3 – Lions go undefeated through regular season
No. 4 – OCU WBB picks up fourth title in six years
No. 5 – Owasso breaks through
No. 6 – SGU shuts down
No. 7 – Three-peat for Randall
No. 8 – 48 straight
No. 9 – OCU's Animat, Shaw dominate NAIA cross country
No. 10 – Luper, Stallard and the Bronchos