The Oklahoma City women's basketball team won the final 20 games on its schedule in 2017, but the final five were the most important.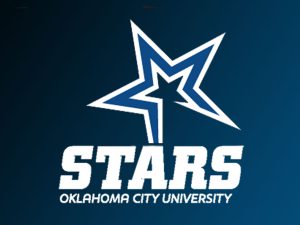 OCU went through the NAIA national tournament unscathed and collected the program's 10th national championship and fourth in six years.
The Stars (34-2) were led by Daniela Wallen, who averaged 24.4 points, 6.8 rebounds and 3.4 steals over the five-game tournament stretch, and was recognized as the Most Outstanding Player.
Daniela Gallindo, who earned a spot on the All-Tournament Team, averaged 22.2 points and 4.2 rebounds per game in the tournament.
In the NAIA tournament, OCU defeated: Mid-America Nazarene, 73-63; Montana Western, 81-79; Lindsay Wilson, 80-64; Campbellsville, 87-78; and Lewis-Clark State, 73-66, in the championship game.
Head coach Bo Overton was named the 2017 NAIA Division I Coach of the Year.
Top 10 of 2017
No. 1 – Stars softball is simply sensational
No. 2 – OU repeats and repeats and repeats
No. 3 – Lions go undefeated through regular season
No. 4 – OCU WBB picks up fourth title in six years
No. 5 – Owasso breaks through
No. 6 – SGU shuts down
No. 7 – Three-peat for Randall
No. 8 – 48 straight
No. 9 – OCU's Animat, Shaw dominate NAIA cross country
No. 10 – Luper, Stallard and the Bronchos